Toyota Motor Corporation is set to present its newest hydrogen-powered fuel-cell vehicle (FCV) along with four other innovative concepts at the Tokyo Motor Show scheduled for this month.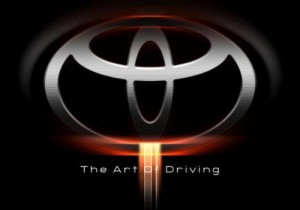 The innovative FCV Concept reveals the new direction in vehicle production that the company is planning on taking, according to the latest media release issued by Toyota.
The new FCV vehicle, which is scheduled to hit the markets around 2015, has a driving range and refueling time equivalent to that of conventional car.
This fuel-cell concept vehicle can accommodate up to four people, and is powered by small, lightweight fuel-cell stack and two 70MPa (MegaPascal) high pressure hydrogen tanks.
Fully fueled, it has a driving range of more than 500 km, and can provide electricity to satisfy the needs of an average Japanese household for over a week.
As for the vehicle's exterior design, it was intended to convey the key characteristics of a fuel-cell vehicle: converting air into water as the system produces electricity and the powerful acceleration enabled by the electricity fuelled motor.
In addition, the company will also present its Toyota FV2 (Fun Vehicle) model, which has the capability to connect with the driver both on physical and emotion level – for instance, the vehicle will be able to determine the driver's mood and driving skill.
The vehicle envisions Toyota's future world in which technology has greatly progressed, and expresses the company's "fun to drive" philosophy.
It does not require the use of a steering wheel, as the driver can control it by shifting his body weight to operate the vehicle while intelligent transport system technology provides a wide array of advanced safety information and warnings.
On an emotional level, it uses voice and image recognition to detect the driver's mood, and has the capability to suggest driving destinations based on accumulated driving history. It can also provide driving skills information to assist the driver.
These are just some of the many features that Toyota's next-generation vehicles are equipped with.
The company is also unveiling three cars targeted for the Japanese market.
The first of the tree models is designed to introduce a next-generation taxi concept, while the other two are seven-seated mini-vans, one of which is petrol fueled and the other one is hybrid.
The company says that the world premiere concept vehicles convey Toyota's vision of a future technologically advanced society which values the joy of driving.