Global dairy giant Fonterra has axed 44 workers form its Echuca site in northern Victoria following a review into the company's manufacturing operations.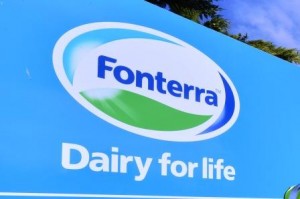 According to Bendigo Advertiser, the proposed cuts – made in an effort to maintain the site's future competitiveness – will see 38 staff being made redundant, with six of the 44 jobs currently vacant.
Ingredients and operations director Bruce Donnison revealed the company remained committed to Australian manufacturing.
"We do not make these decisions lightly but we need to right-size the site against our current and projected volumes and keep the site competitive for the long-term," he said.
"Throughout the process, Fonterra Australia will work closely with the relevant unions and all affected employees and their families to support them and provide comprehensive outplacement, support and counselling services. Fonterra remains firmly committed to manufacturing in Australia and the future of the Echuca site."
Ian Maddison, the mayor of the Campaspe Shire, which covers Echuca, said he was disappointed by the news but remained hopeful that workers will be able to find other jobs in the region.
"It depends on how early and how urgent those workers are to get back into full time employment," Mr Maddison told the ABC.
"Fonterra has indicated it's working through their redundancies very closely and very carefully, but look, they're a great company and they've been around a long while and I'm sure they'll minimise the impact."
The company, which is yet to set an exact date for the redundancies, reported the announcement does not affect any other sites in Fonterra Australia's manufacturing network.