Figures from the Federal Chambers of Automotive Industries revealed that Ford Australia sold 79,703 vehicles in 2014 – its lowest tally in almost half a century.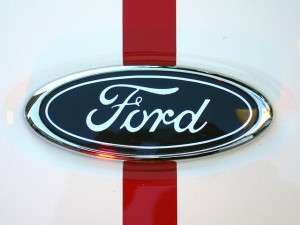 The last time Ford sold fewer cars was in 1966, when Australia's oldest surviving car maker sold 68,520 vehicles.
Holden, Australia's other departing car maker, also endured a torrid 2014, posting its lowest sales figures in 21 years.
According to The Australian, Ford and Holden dominated sales for more than 50 years before Toyota dethroned them to begin its 12-year streak at the top of the sales chart.
Ford's sales tally in 2014 marked the company's 7th year in a row since it failed to register more than 100,000 sales.
The slump is also significant because it applies to every model in the Ford range, including the Falcon sedan and Territory SUV, which are about to become extinct.
However, the company remains confident that it will manage to turn its fortunes in the coming years.
"When you look at the quantum of vehicles we have coming … you would expect (sales growth) in the next 18 to 24 months," said Ford Australia's head of sales and marketing, Mr Graeme Whickman.