Ford Motor Company researchers and data analysts have developed a new tool — the Ford Fleet Purchase Planner — that helps businesses build a better fleet of vehicles in a cost-efficient manner, while preserving the environment by informing buyers how their choices will contribute to reducing the company's carbon footprint.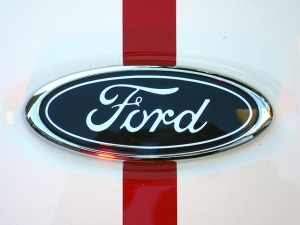 According to the news release by Ford, the Ford Fleet Purchase Planner is available only to companies maintaining fleet vehicles.
"The one-size-fits-all approach is outdated," said John Ginder, Manager of Systems Analytics and Environmental Sciences at Ford Motor Company.
"Given what can now be done with analytics, customers shouldn't settle for buying one vehicle for an entire fleet based on factors such as projected use or miles per gallon."
The planner factors in environmental concerns, individual driving habits of employees and terrain travelled; and then calculates the impact on the environment and the costs.
"This level of individualised customer service is exactly why we continue to invest in analytics and big data," said Ginder.
KONE, a leader in escalator and elevator manufacturing, has developed a plan to replace its fleet of 160 Ford Fusion cars with new Fusion Hybrid vehicles by 2018 with the help of the Ford Fleet Purchase Planner. The company expects to reduce its carbon emissions output by 850 metric tonnes on an annual level.
"We are proud to continue to do our part to help reduce greenhouse gas emissions and help provide our employees with a safe, reliable vehicle to travel to site locations," said Adam Judd, North America Director, Sourcing at KONE.
The Ford Fleet Purchase Planner was one of the three finalists for the 2014 Innovative Applications in Analytics Award by INFORMS, the largest association for professionals in analytics.
"In recent years, Ford has expanded its hybrid and EV vehicle offerings to include the C-Max, Focus Electric, Fusion Hybrid and Fusion Energi. With all of the options available from Ford, the company recognised the potential for confusion, which prompted development of the new tool," it says in the news release by Ford.
For more information about the company, go to media.ford.com