The REC Agents Association (RAA), a national industry body that represents firms that create and trade in renewable energy certificates, has released a report on Monday revealing that Australian lower income families and regional communities are most likely to install solar panels.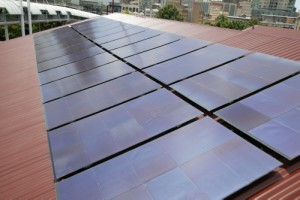 According to the media release issued by RAA, the report analyses the uptake of solar panels and hot water systems by postcode and income.
"Five million Australians have embraced solar because it protects their families from soaring power bills. Families living in lower income suburbs are much more likely to install solar than families living in wealthier suburbs. The further you live away from the CBD of a major city, the more likely you are to install solar," said Ric Brazzale, RAA President.
"RAA's study reinforces the importance of the Renewable Energy Target to lower income families and people living in rural areas. Without the RET, lower income households would not be able to reduce their power bills. The RET helps families with the upfront cost of installing solar," said Fiona O'Hehir, RAA Vice-President.
RAA's analysis shows that over 40% of all solar installs are in rural and regional communities with lower income. The Bundaberg area, Queensland; the Mandurah area, Western Australia; the Hervey Bay area, Queensland; the Werribee area, Victoria; and the Hoppers Crossing area, Victoria has been revealed as the top five suburbs in Australia with the most solar systems installed, despite their below State average income levels.
To view the full RAA report, which includes data on the top ten postcodes in each State and Territory, click here.