In February, Siemens received the final acceptance certificate (FAC) for the extension of an aluminium hot strip mill of Novelis Korea Ltd in the Korean city of Ulsan, which saw the company expand the existing twin-coiling hot-reversing mill line it built in 1993 to include a light gauge shear and three-stand hot-finishing mill.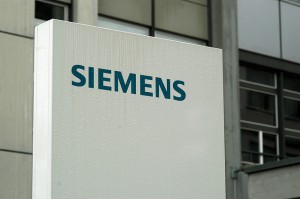 According to the media release by Siemens, the objective of the expansion project was to more than double production capacity, achieve lower end thicknesses and further improve overall product quality, to meet the increasing demand for high-quality aluminium automotive sheet.
The company rolled out the first coil in the third quarter of 2013 within two years from the date of contract effectiveness.
Siemens supplied the complete integrated mechanical and electrical equipment for the new, three-stand tandem rolling mill including a coiler and a coil handling system, which allows the mill to roll strip up to 2,200 millimetres wide with a thickness spectrum from 1.8 to 6 millimetres.
The existing reversing stand now functions as a roughing mill. Lightweight cropping shears were also installed in the entry to the finishing line.
Siemens equipped the stands of the finishing line with hydraulic gauge control, which enables the rolling process to be controlled precisely to achieve the required thickness, profile and temperature tolerances.
Siemens also provided the complete automation and drive technology for the hot rolling mill which includes the basic automation plus the technological controls, level 2 systems, the operator control and monitoring facilities, and the associated sensors. The drive systems are entirely AC-based and comprise the main, roller table and auxiliary motors.
All systems and components used are part of the integrated Siroll ALU solution platform for aluminium hot rolling mills.
Novelis Korea Ltd is a subsidiary of Novelis Inc (Atlanta, Georgia), a leading producer of aluminium and aluminium products. Novelis Inc operates around 30 production facilities worldwide. The company is a global leader for rolled aluminium products and in recycling aluminium.