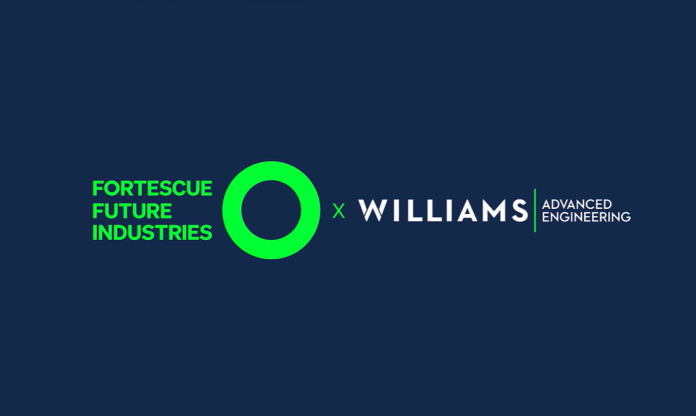 Fortescue Future Industries (FFI) has reached an agreement to acquire the UK-based Williams Advanced Engineering (WAE) as it looks to set the pace for groundbreaking innovation in the green energy space.
An offshoot of the Williams F1 Team, WAE is a world-leading technology and engineering company famous for its groundbreaking initiatives in high-performance battery systems and electrification.
Fortescue Founder and Chairman, Dr Andrew Forrest said WAE will bring its race-bred critical battery technology to FFI, which will in turn enable Fortescue, one of the world's largest iron ore producers and a heavy carbon emitter, to realise its industry-leading 2030 net-zero target.
According to Mr Forrest, this will be achieved by working together to help bring green energy to life in Fortescue's 3km long freight trains, 400-tonne haul trucks, and industrial heavy mobile equipment.
"This is the race of our lifetimes – the race to save the planet from cooking. The speed at which we move matters," Dr Forrest said.
"Together FFI and WAE will work to decarbonise Fortescue – with the aim of achieving that faster and more effectively than anyone else in the world.
"This is a historic moment in the future of our company as we welcome the WAE family into the Fortescue family to work together to decarbonise heavy industry and hard to abate sectors for the good of our planet and the benefit of our shareholders.
Fortescue CEO, Elizabeth Gaines said the A$310 million investment means Fortescue and FFI will acquire critical capabilities needed to help decarbonise this industry worldwide, utilising FFI's green electricity, green hydrogen, and ammonia which will contain zero carbon.
According to Ms Gaines, one of the first major projects to be developed will be a world-leading battery electric train concept, with the two companies to announce further details on this early in 2022.
"Fortescue and WAE share strong cultural alignment with a focus on technology and innovation to support carbon neutrality, both companies being leaders in their respective industries," she stated.
"We have been working with WAE since early 2021, with WAE designing and building a battery system to power an electric mining haul truck; an important first step in the decarbonisation of Fortescue's mining haul fleet.
"WAE's expertise in battery systems and electrification further complements FFI's green hydrogen projects for haul trucks and mobile fleet to further underpin our technical leadership.
"We look forward to working together to apply this technology-first strategy to our emissions reduction pathway while also empowering the highly capable WAE team to achieve growth opportunities in new products, services and markets."
Image credit: https://ffi.com.au/news/fortescue-acquires-williams-advanced-engineering-in-race-to-net-zero/