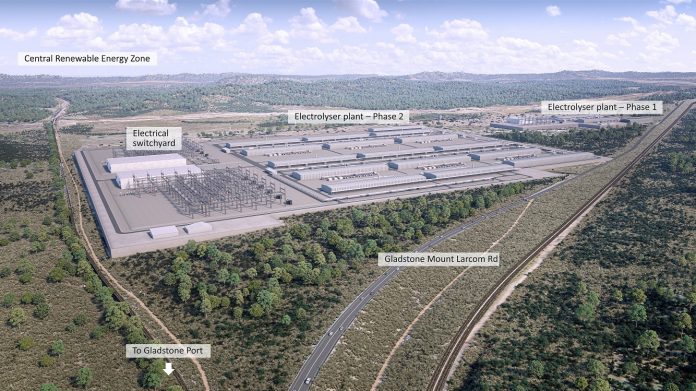 Four new members will join a consortium between Stanwell and Japanese hydrogen supplier Iwatani Corporation, which will commence a $10.4 million feasibility study into the development of a large-scale hydrogen export project in Gladstone.
The four new consortium members include Japanese companies Kawasaki Heavy Industries, Kansai Electric Power Company and Marubeni, and Australian energy infrastructure business, APA Group.
The consortium will commence a detailed feasibility study to investigate the feasibility of developing a hydrogen production facility capable of producing up to 36,500 tonnes per annum of renewable hydrogen and export to Japan from 2026.
The study is supported with up to $2.17 million in funding from ARENA.
Stanwell Acting CEO, Adam Aspinall, said the company was excited to be leading the development of Queensland's next big industry.
"We believe hydrogen has an important role to play in supporting electricity security and reliability and reinforcing renewable energy integration and investment in Queensland," Mr Aspinall added.
"While there's still a way to go for hydrogen to be commercial, collaboration with key partners across all parts of the supply chain is critical to helping drive down the cost of hydrogen technologies and supporting the development of the industry.
"The idea that Queensland's very own energy generators and ports could play a key role in meeting global hydrogen demand, as well as supply local industry, is exciting."
Queenland's Minister for Energy, Renewables and Hydrogen Mick de Brenni said the project aims ultimately to export renewable hydrogen to Japan, as well as supply large industrial customers in the Central Queensland region to support emissions reduction for domestic industry by 2026.
"On top of the feasibility study, Stanwell will also undertake a study into local workforce and manufacturing development, because we want regional Queenslanders to get decent, secure jobs supplying renewable hydrogen to the world," the Minister continued.
"The Stanwell-Iwatani project has the potential to underpin the future of both hydrogen export to Japan and Queensland's domestic supply chain."
Image credit: https://www.stanwell.com/energy-assets/new-energy-initiatives/stanwell-hydrogen-project/stanwell-hydrogen-project/