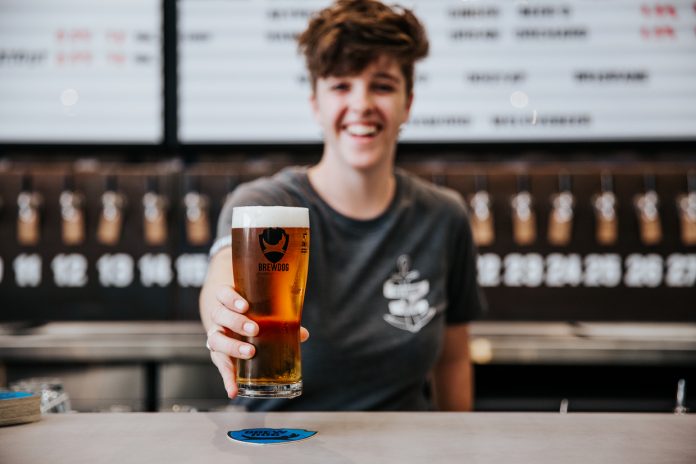 Media Release
The jobs are set to flow for Queensland's craft brewing market with Scottish craft brew powerhouse BrewDog turning on the taps at their $30 million production brewery and tap room in Brisbane.
First beers will be poured for customers from 12pm tomorrow (Thursday 21 November), following a launch event at the Murarrie venue this evening.
Minister for State Development and Manufacturing Cameron Dick said DogTap Brisbane is BrewDog's first brewery in the Southern Hemisphere, with the Palaszczuk Government supporting the move through its $150 million Advance Queensland Industry Attraction Fund.
"BrewDog were looking to establish a brewery in Australia, but their final investment decision pitted Brisbane, Queensland against Newcastle, New South Wales," Mr Dick said.
"I'm delighted the maroons were able to beat the blues yet again to secure BrewDog's multimillion-dollar investment for Queensland.
"Craft brewing in Queensland continues to grow and thrive, and with BrewDog also selling local craft beers and planning collaborations in the future, our industry's global reputation and reach will only go further.
"I'm really pleased that beers from local Queensland brewers including Range Brewing, Balter, Currumbin Valley Brewery, Black Hops, Aether and Brouhaha will be served alongside BrewDog's best ales."
DogTap Brisbane will feature a starting line-up of around 28 taps, which will also incorporate non-alcoholic brews.
Member for Bulimba Di Farmer said DogTap Brisbane would prove a huge drawcard to the area for locals and visitors alike.
"The Murarrie location right on the Brisbane River, combined with the craft brews and local food being served up, will make this a must-visit venue for our area," Ms Farmer said.
"Best of all, it will create more local jobs, while stimulating new opportunities for other small businesses."
BrewDog Australia Operations Manager Calvin McDonald said the company was excited to be opening the doors in Queensland.
"When BrewDog started to look at establishing in Australia, the first thing we noticed was the exciting phase the Queensland craft brewing scene was starting to move into," Mr McDonald said.
"Not only was the number of breweries exploding, but there were some knock-out beers being produced.
"It made choosing to base ourselves in Queensland an easier call, and with the help of the Queensland Government and the Queensland community we look forward to welcoming brew lovers from far and wide to our world-class craft brewery and tap room at Murarrie."
BrewDog now export to 60 countries and have more than 90 bars across the globe, including DogTap Brisbane, constructed together with local developer NPD Property group.
Currently craft beer production in Queensland is worth more than $62 million annually, and on average each of the state's 90 independent craft brewers employs around 20 Queenslanders.
Learn more about the Palaszczuk Government's support for craft brewing, and how they're delivering this through the Queensland Craft Brewing Strategy.
Image Credit: BrewDog