General Motors Corp has revealed that it is planning to invest $12 billion in China in the next three years in a bid to regain the status of a top-selling foreign brand in the country which it lost to Germany's Volkswagen last year.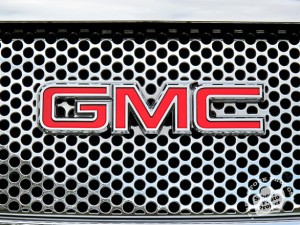 According to the article on Reuters, General Motors will use the money to build five more manufacturing plants in China to increase manufacturing capacity by 65% by 2020 and expand sales in the country by 8-10%, in accordance with China's overall market growth.
"We are investing wisely and accelerating our vehicle development and manufacturing to keep pace with market demand. In total we are investing $12 billion between 2014 and 2017," Matt Tsien, President of GM China, said at the Auto China show in Beijing.
GM's five new plants will be built it Wuhan, Chongqing, Jinqiao and Shenyang. Four of those plants will be vehicle assembly plants and the fifth plant, the one in Shenyang, will be an engine manufacturing plant.
The Jinqiao plant will manufacture GM's flagship Cadillac sedan brand and the company is hopeful it will double its sales in China from 50,000 last year to 100,000 in 2015.
"Cadillac's growth is on the launch of new products. We launched the XTS, which allowed us to get to the 50,000 levels. This year, we will launch another significant product and next year, we will launch another," Tsien said.
Meanwhile, Volkswagen (VW), GM"s main competitor on the growing Chinese market, is attempting to shift the focus of its operations in the country's western provinces after pushing east upon its early entry in China in the 80's.
VW's strategy involves targeting the smaller megacities in the central and western provinces with its luxury division Audi, where smaller vehicle density offers lucrative growth prospects, the company's Chief Executive Rupert Stadler told Reuters.
"That's where new business is emerging, where things get rolling," Stadler said at the Beijing show.
"We don't need more dealers in Beijing and Shanghai."