The anticipated cuts in funding for CSIRO spell trouble for the entire Australian economy as the organization's research capacity directly influences the country's social, environmental and economic flows by helping a number of companies gain access to leading capabilities and technologies that help improve the productivity and competitiveness of Australia.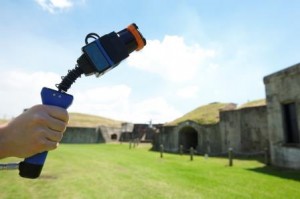 The organization invests more than $150 million per year in health-related research, fighting infectious diseases, obesity, early detection of cancer, medical imaging and a raft of others.
According to the article on the Sydney Morning Herald, CSIRO's scientists have been fundamental in developing the country's ability to deal with the conditions of life on the draught-prone island continent as they've created biocontrol programs for plant and animal pests, as well as programs for tracking the biodiversity and the health of the forests and oceans, enabling the ecologically– and economically– sustainable management of fish stocks.
According to the media release by CSIRO, the organization has created 150 companies and holds interests in about 30 of those companies, while also being the country's largest patent portfolio, issuing 80 licenses per year.
"CSIRO works with about 3000 clients each year, including more than 20 per cent of the Australian Stock Exchange top 200 companies and 1300 Small to Medium Enterprises," CSIRO Director of Business Development and Commercial Jan Bingley said.
"CSIRO also has significant partnerships and alliances with domestic and global private sector organisations, including Orica, Cotton Seed Distributors, Boeing and General Electric."
Earlier this month the organization signed agreements in the food, sport and surveying industries, further demonstrating how CSIRO is helping build Australian businesses and boost the country's productivity.
CSIRO and Australian Capital Ventures Limited (ACVL) have recently established Barley Max Enterprises, a company specializing in the development and commercialisation of novel grains with proven health benefits. Barley Max Enterprises has an exclusive license from CSIRO and ACVL to commercialise the BARLEYmax grain.
"Five Australian companies are now using BARLEYmax grain in their food products, which include breakfast cereals, muesli bars, rice blends and bread," Ms Bingley said.
Zebedee/SLAM has also been licensed by CSIRO to 3D Laser Mapping and has formed a new entity, GeoSLAM, to commercialise the technology.  GeoSLAM is 50 per cent owned by CSIRO.
Developed by CSIRO, the Zebedee indoor mapper enables fast data capture, without complex set up or the requirement for prolonged data processing. The Zebedee system can be used by surveying novices in areas without GPS coverage to capture accurate 3D point clouds at speed.
"In February this year, QLD Police announced they had purchased a Zebedee unit and would be using it as part of routine investigations," Ms Bingley said.
It is clear that if the rumours for cuts in funding for CSIRO materialize, Australia will substantially reduce its productive capacity and resilience and lose much more than it would gain by its own short-sightedness.