Alcoa yesterday named Robert Morris' University graduate Glenn Miller as a successor of the long-serving Judy Schrecker to the position of Chief Financial Officer of its Global Rolled Products (GRP) business.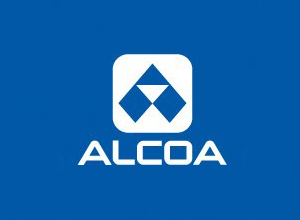 According to the media release by Alcoa, Mr Miller will step in the role Chief Financial Officer come May 1, after Judy Schrecker announced her retirement plans after 34 years of service. Miller will be responsible for managing all aspects of the global GRP financial and information technology organizations.
In addition, Mr Miller will also serve on Alcoa's Executive Council, the senior leadership team that sets strategic direction for the Company.
"Glenn has the ideal breadth of financial and management experience to take on this role leading GRP's finance organization as Alcoa builds out its value-add businesses," said Kay Meggers, Alcoa Executive Vice President and Group President, Global Rolled Products.
Glenn Miller, who holds degrees in Accounting and Management Information Systems and an MBA from the University of Pittsburgh, has accumulated great deal of experience and knowledge having served as Vice President, Finance for GRP's Aerospace, Transportation and Industrial business segment, where he had financial oversight of Alcoa's automotive expansion projects in Alcoa, Tennessee and Davenport, Iowa. Previously, he was Controller at Davenport Works and held key roles in Engineered Products and Solutions, Alcoa's downstream business.
"Glenn has solid experience providing financial oversight for manufacturing operations. He is uniquely qualified to guide the profitable growth of Alcoa's rolling business at a time of dramatic growth in its automotive market," said Bill Oplinger, Alcoa Executive Vice President and Chief Financial Officer.
In her long tenure with Alcoa, Ms Judy Schrecker has served in an array of increasingly responsible global roles in Alcoa's finance organization. Before being appointed as Chief Financial Officer for GRP in 2011, she was Vice President and Group Controller for the business segment and also served as Vice President, Finance for the North American Rolled Products Division, the largest business in the GRP group. She was also Regional Treasurer for North America, responsible for all of Alcoa's North American treasury activities.
"Judy has led the global GRP finance and IT organizations during a period when the business achieved historically high profitability compared to previous decades. We thank Judy for her passion and many contributions to Alcoa," said Meggers.
Last year Alcoa registered revenues of $7.1 billion. The company provides aluminium sheet and plate to the aerospace, automotive, packaging and commercial transportation/industrial products markets.