International cosmetics retailer Sephora is set to arrive in Australia just in time for Christmas, with the opening of its first stand-alone store in Sydney this December.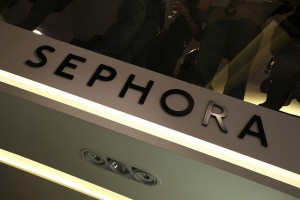 The company was founded in Paris in 1970 and it was acquired by LVMH in 1997. Sephora is the fastest growing brand within the LVMH group which also includes Louis Vuitton, Givenchy, Bulgari and other renowned brands.
The Australian cosmetics market is estimated to generate annual revenues of $5.5 billion and is forecasted to record a 3% annual growth during the next 5 years.
Sephora aims to secure a chunk of the Australian cosmetics market by offering lower prices, new brands and a self-service format to attract younger women and men into its stores.
According to the article on The Age, the company plans to achieve this by launching new brands every month in the first year and introducing an Australian-based loyalty program.
Ravi Thakran, Group President for Asia and the Middle East for parent company LVMH, said he expects Sephora's sales to reach $225 million to $250 million in Australia.
Exclusive brands — such as Marc Jacobs Beauty, Tarte, Kat Von D, MAKE UP FOR EVER, Andre Fullerton, Boscia, Skin Inc., For Beloved One, Formula X, Wen and Percy & Reed — will be available for the first time in Australia, reports the Financial Review.
"Sephora's vision for Australia is to be an absolute beauty authority, promoting a new shopping experience with an unparallelled range of products and a high standard of service," Mr Thakran said.
"We hope to make Sephora Australia a destination where clients can learn the latest beauty trends and tips to further compliment their savvy lifestyles."
Sephora has over 1400 stores in 30 countries and annual sales of about $4.4 billion.