Global leader in the pasta industry, Barilla, has chosen Dassault Systèmes' "Perfect Package" industry solution experience to improve the package labelling creation process across its worldwide organisation.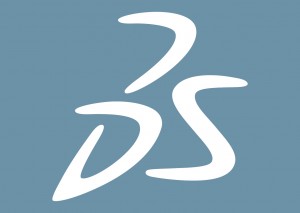 According to Dassault Systèmes' media release, Barilla has managed to streamline label design and approval, reduce artwork design time, reduce packaging development times and costs and improve regulatory compliance thanks to the artwork and labelling capability of the "Perfect Package" industry solution.
"Five to eight seconds is all you've got.  That's how long it takes shoppers to find and select the right product for their family," said Monica Menghini, Executive Vice President, Corporate Strategy, Industry & Marketing at Dassault Systèmes.
"As you can imagine, a company spends a lot of time getting that moment of truth just right.  This is the focus of our 'Perfect Package' industry solution experience."
Barilla's stakeholders now have unmatched digital access to the latest product information and no longer need to exchange paper samples, which drastically reduces new labelling creation cycle time.
"With the 3DEXPERIENCE Platform, all our stakeholders can collaborate from idea generation to validation of the final Barilla package using a digital representation of the same master label. No more working on outdated samples and making decisions that have to eventually be rescinded, which drove our costs up and our response time down. With this solution, we can digitally exchange ideas faster, more intuitively, and with few to no packaging recalls," said Marco Rossi, IT Business Process Support Director at Barilla.
Based on V6 architecture, the "Perfect Package" 3DEXPERIENCE platform enables brand manufacturers, design agencies, packaging suppliers and artwork studios to create breakthrough designs by rapidly iterating new designs from initial concepts to validated designs.
"With our 'Perfect Package' industry solution experience, our goals are similar to Barilla's:  generating experiences that will enable our clients to delight their clients. We are happy Barilla chose Dassault Systèmes' innovative solutions to create an enjoyable experience for its clients that begins in the store and continues on to the dinner table with family and friends," said Philippe Loeb, Vice President, Consumer Packaged Goods at Dassault Systèmes.
For more information: www.3ds.com/customer-stories/single/barilla/
For more information on Dassault Systèmes' solution experiences for the consumer packaged goods & retail industry, please visit www.3ds.com/industries/consumer-packaged-goods-retail/