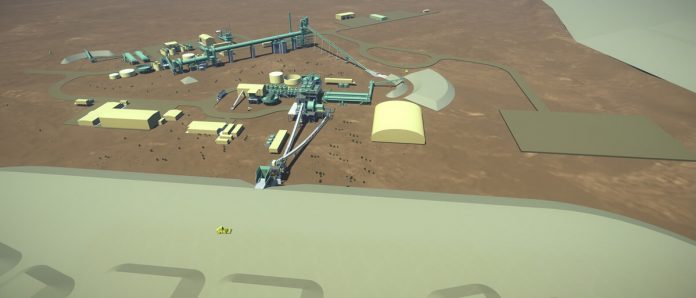 The Federal Government has awarded Major Project Status to two mining projects in the Pilbara that are expected to create hundreds of new jobs in the region.
Located in the Meekatharra region, the Australian Vanadium Project entails developing an open pit mine and plant to convert vanadium into specialty steel alloys and energy storing batteries.
The project is expected to create some 400 direct construction jobs and a further 200 ongoing jobs, with first production anticipated for 2022.
The Beyondie Project involves the establishment of Australia's first commercial supply of the premium fertiliser Sulphate of Potash, which farmers are currently having to import.
Additionally, it will bring important infrastructure to the regional community, with the construction of an airstrip, upgraded roads, improved communications and a 78km gas pipeline.
The Beyondie project will create up to 80 jobs during construction and employ around 50 full-time workers over the 30 year life of the mine, with fist production expected in 2020.
Minister for Industry, Science and Technology Karen Andrews said the two projects hold 'incredible economic potential' that needs to be harnessed.
"These products are rare and in high demand, and these projects will generate millions for our economy, create jobs in regional areas and bring important permanent infrastructure investment," Ms Andrews said.
Minister for Resources and Northern Australia Matt Canavan said the Australian Vanadium Project would position Australia as a critical minerals powerhouse.
"Vanadium is on the critical minerals list for Australia and the US, which means there is a market there for this globally significant resource," Minister Canavan said.
"This project will have a significant impact on the Western Australian economy, especially the Meekatharra region with the creation of around 400 direct construction jobs and a further 200 ongoing jobs."
Image credit: https://www.australianvanadium.com.au