BHP Billiton has donated half a million Australian dollars to the Red Cross Typhoon Haiyan Appeal from its BHP Billiton Sustainable Communities charity.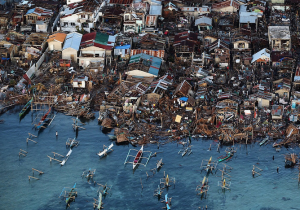 According to the company's media release, the donation is in response to the devastation caused by Typhoon Haiyan.
The company wishes to do its part in the global efforts to help the Philippines recover from the disastrous event as soon as possible.
"The typhoon and its aftermath have had a severe impact on communities in the Philippines and given our history and relationship with the people of the Philippines, we hope this donation will assist the Red Cross in helping the local people in their recovery from this terrible event," said Mike Henry, BHP Billiton President, HSEC, Marketing and Technology.
Aside from the A$500,000 donation from the company, BHP Billiton further announces that it will donate two dollars for every one dollar donated by an employee through its Matched Giving program.
The Anglo Australian multinational mining and petroleum company is headquartered in Melbourne. The company currently has around 4,130 employees and contractors in New South Wales. Their multiple operations include Illawarra Coal's metallurgical coal operations, the Mt Arthur Coal mine in the Hunter Valley and the Caroona Coal Project near Quirindi.
The BHP Billiton Sustainable Communities charity was established by BHP Billiton as part of the company's community investment program. Their goal is to contribute in a positive way to the communities, regions and countries where the company operates. The charity helps to foster sustainable development and share the socio-economic benefits from the operations, as well as alleviate poverty.
Further information on Red Cross disaster relief can be found at: http://www.redcross.org.au/recover.aspx
For more information about BHP Billiton's Sustainable Communities Charity, please visit