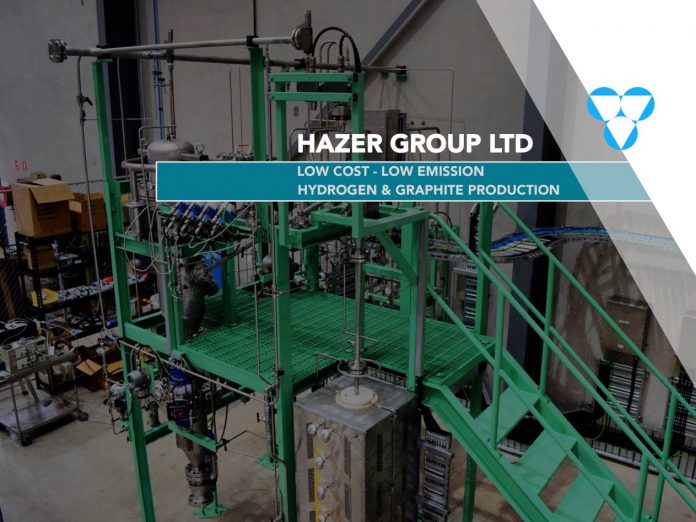 The Australian Renewable Energy Agency (ARENA), on behalf of the Federal Government, has announced up to $9.41 million in funding to support the construction and operation of a ground-breaking hydrogen production facility in Munster, Western Australia.
The project will see West Australian renewable energy company Hazer build a $15.8 million 100 tonne per annum facility in Munster, WA, to demonstrate their proprietary hydrogen production technology which converts biogas from sewage treatment into hydrogen and graphite.
The facility will be built on a land owned by the Western Australian Water Corporation (WA Water Corporation), which has agreed to supply biogas and to provide the project site for construction.
Dubbed 'The Hazer Process' this technology converts bio-methane to renewable hydrogen and graphite using an iron ore catalyst, creating an alternate hydrogen pathway to the traditional approaches of steam methane reforming and electrolysis.
ARENA CEO Darren Miller said Hazer's project could help set up Australia as an exporter of hydrogen, and open up new market opportunities from the graphite that is produced as a by-product of the hydrogen production process.
"Renewable hydrogen is typically produced by splitting water molecules using renewable electricity. However, Hazer's process represents an alternative way to produce hydrogen using biogas sourced from wastewater treatment plants," Mr Miller said.
"If successful, this project will offer opportunities to replicate the technology across other treatment plants and landfill sites across Australia."
Hazer Managing Director, Geoff Ward said the company was delighted to have progressed through ARENA's process and been selected for funding.
"We gratefully acknowledge the support of the Australian Government through the important phase of commercial development for this novel Australian technology," he continued.
"There is very significant interest in the potential for hydrogen to play an important role in the Australian economy through providing energy storage, services in grid support and resilience, in direct use as a transport fuel, and as a source of low emission heat and power.
"The completion of the Hazer Commercial Demonstration Plant is a key step to demonstrate the robustness and value of our technology and position Hazer to capture opportunities in this important growth market."
Hazer said the facility is expected to begin operations by early 2021.
Image credit: Hazer Group Limited