Multinational precision instrument-maker Mettler Toledo has acquired a New Zealand-developed scanning technology that advances quality control in the red meat industry while saving millions of dollars a year.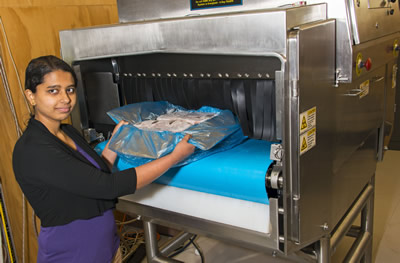 The technology delivers instantaneous measurements of fat content of red meat on conveyer belts before it gets shipped on international markets.
With each country requiring different fat content measurements (also known as Chemical Lean), an exporter becomes vulnerable to financial claims and law suits if a red meat shipment fails to satisfy the required CL content.
The technology was conceived in the late 1980s by GNS Science specialists, who worked alongside ANZCO Foods to develop a robust prototype that could comfortably handle demanding conditions in a meat processing plant.
The development process was fast-tracked in 2000 when GNS Science and ANZCO Foods established the joint venture Meatvision to take the product through to commercial reality.
Meatvision recently sold its intellectual property in the technology to Mettler Toledo for an undisclosed fee to assist the company and its Eagle Product Inspection subsidiary in their efforts to develop the technology for a wider range of applications.
The application is now being sold through a range of fat analysis systems called Eagle FA which is engineered, marketed, sold, and serviced through Eagle Product Inspection.
The scanning technology is basically an x-ray device, similar to an airport baggage scanner. Designed to measure boxes of export meat or bulk meat as they pass on a conveyor belt, it eliminates the time-consuming and expensive practice of testing small samples of meat from each box in a laboratory, which adds to increased quality control, operating efficiency and cost-cutting.
Today, the  Eagle FA scanning technology is being used in Australia, New Zealand, the United States, Ireland, Germany, Mexico, Australia, Uruguay, United Kingdom and Canada, and until the recent sale, it earned Meatvision royalty payments with every new machine sold.
Mr Joe Manning, Head of the Materials Division at GNS Science, said the Eagle FA scanner is a classic example of the ingenuity of New Zealand inventions.
"It has been a great example of researchers, government funding, and industry working together," Manning said.
"It has been earning royalties for New Zealand for more than a decade as well as boosting productivity and profitability for the meat industry, and it will continue to do the latter into the future."