Manufacturing Skills Australia recently hosted a Symposium, which gathered leading experts from the manufacturing sector, to discuss and predict how manufacturing will look in 2030 and beyond and what skill-set it will require from the workforce.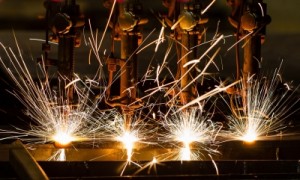 The Symposium, "Manufacturing in 2030 — the new horizon", held in Melbourne on 8 April, explored emerging trends and themes in manufacturing and looked into the possible future implications for workforce development.
"It is critical that we look ahead to set a strategic direction for manufacturing, and focus on developing a responsive workforce. If we don't have the skills we need, when we need them, we will simply be left behind. To meet this demand, we need to make changes now, for the workforce of the future," said Bob Paton, CEO of Manufacturing Skills Australia.
According to the media release by Manufacturing Skills Australia, the Symposium was attended by distinguished figures in manufacturing, such as Dr Karl Kruszelnicki, Prof Göran Roos, Dr Swee Mak (CSIRO), Prof John Buchannan (Sydney University), Prof Sam Bucolo (University of Technology Sydney) and Prof Andy Smith (Federation University), who offered valuable insights into the future of manufacturing and a strategy to tackle some of the country's most pressing challenges.
The experts said Australia needed revised business structures, transformative use of technology, a new approach to meeting customer demands and an increased focus on STEM development to maintain its competitive edge in the next era of manufacturing.
"The expectations are that manufacturing will rely on high level skills, strong capabilities in technology use and greater integration of design and innovation skills. We need improved outcomes across management, customer service and business development. These skills take time to develop; we need to increase the focus on up skilling in key areas immediately," said Mr Paton.
Manufacturing Skills Australia expressed its gratitude to all speakers, attendees and the staff at Melbourne Museum for their contribution and for helping determine the priorities for industry skills development that will lead the nation to a new era of success in the many exciting opportunities available now and in the future.