Hills Ltd has announced that it has acquired audio visual supplier Audio Products Group (APG) in a takeover bid involving a 100% acquisition of APG shares on a cash and debt free basis.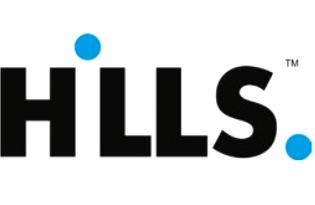 According to the press release by Hills, the deal, said to be worth $15 million, is set to accelerate the company's plan to become a leader in the specialised audio products market.
"APG will certainly assist in accelerating our ability to continue to build a market-leading position in the specialised audio markets in Australia and New Zealand. It is widely respected as a market leader and trusted supplier with long-standing and exclusive supplier relations that are reflected in sustained revenue and earnings," said Mr Brad Newton, Hills' Chief Operating Officer.
According to ProAudio-Central.com, Mr Newton described the deal as "consistent with Hills' revenue growth strategy via acquisition.
"It will help us consolidate the market-leading position that we have established in audio-visual in recent years," said Mr Newton.
"The combined Hills and APG businesses will bring major benefits to customers including a larger account management team, improved technical support, customer service and a single company for access to audio-visual products from the world's best brands. Customers will be able to go to Hills and get the very best in audio, including key APG brands such as Biamp, Aiphone and Lab.gruppen as well as key Hills SVL brands including Crestron, L-Acoustics, Samsung, Hitachi, beyerdynamic and Australian Monitor."
The renowned Australian and New Zealand value added supplier of professional audio products was established in 1996 by industry leader Mr Ken Dwyer.
Key products within the APG stable include Aiphone, Tannoy (speakers), Lab.gruppen (amplifiers), Biamp and TOA.
"I am delighted to join the Hills team at an exciting time in its evolution into Australia's leading trusted supplier of integrated solutions," said Mr Dwyer, Managing Director of APG.
Hills bought Auckland-based Intek Security Group earlier this month.
The APG transaction is set to be completed on 1 July 2014.