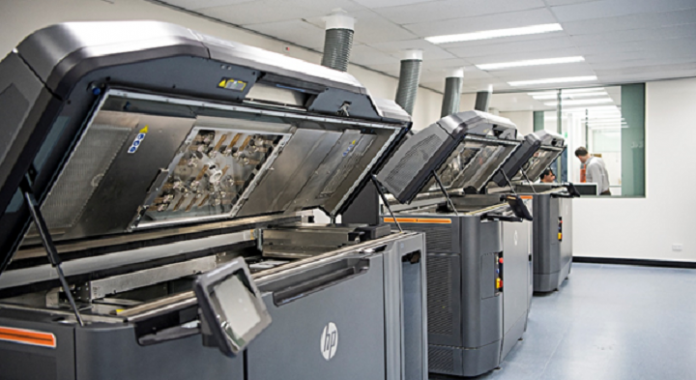 Media Release
GoProto announces the expansion of its Melbourne prototyping and additive manufacturing facility, doubling their capacity for HP Multi-Jet Fusion (MJF) 3D printed nylon parts, to keep up with market demand for increasingly more sophisticated manufactured goods.
Partnering with HP's Multi-Jet Fusion 3D printing technology, GoProto are the first service bureau in Asia Pacific to provide this ground-breaking, innovative and affordable on-demand solution.
'We've invested significantly in leading-edge manufacturing technology and intend to stay ahead of the competition by partnering with HP to deliver MJF 3D printed parts to the market at affordable pricing', said Leon Gairns, General Manager of GoProto ANZ.
GoProto's additive manufacturing technology provides access to smooth, functional IP67 rated parts. This feature is especially desirable for designs where equal strength and reliability are required along all axes and throughout the whole part.
'There's certainly been an increase in demand for complex, isotropic parts for one-off prototypes and smaller run components of 1,000 units. We predict that this trend will continue to surge and our expansion allows for considerable growth in volume and capacity well into the future', Leon added.
GoProto's integrated solutions unlock a diverse array of applications and greater innovation for designers and engineers within Australia and New Zealand. From quick-turnaround prototyping or short run projects, to higher volume production using local or overseas affiliated companies. By providing a range of services to match our customers evolving needs, GoProto supplies a complete solution, including CNC machining, sheetmetal, tooling, injection moulding and finishing services.
Image Credit: www.goproto.com.au