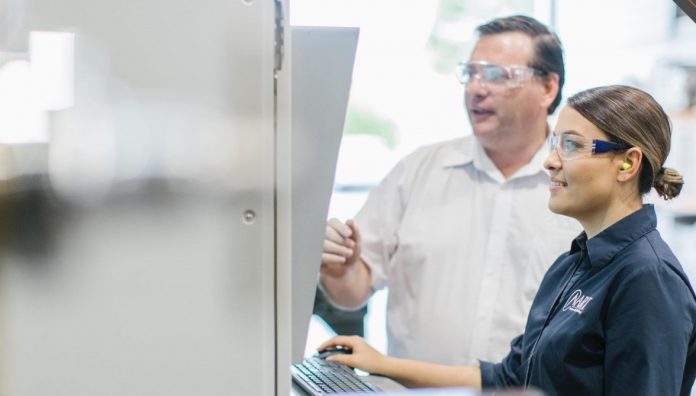 Media Release
Hackerspaces around the state can apply for a share of $280,000 with the Palaszczuk Government announcing a new round of funding for the Queensland Hackerspaces Grant program.
Minister for Manufacturing Cameron Dick said the grants would lead to the design and manufacturing of more new products in Queensland.
"I'm pleased that during Queensland's Month of Manufacturing we're signalling further investment in new and existing hackerspaces across the state," Mr Dick said.
"Hackerspaces are creative and valuable hubs where people can learn together and share their passion for technology while working on unique projects.
"Groups or individuals wishing to establish a new hackerspace or expand an already established hackerspace in their community can now apply for a grant of up to $20,000 through Round 2 of the program.
"The Palaszczuk Government is invested in manufacturing, and we're proud to back grassroots advanced manufacturing across Queensland because it means more ideas and jobs for Queensland."
In 2018 ten hackerspace groups from the south-east to Cairns each received a share of $170,000 in funding, including Logan not-for-profit YFS, which secured $20,000.
Their hackerspace, Substation33, up-cycles electronic waste into new inventions and provides people, in particular the long-term unemployed, with opportunities to gain valuable work experience.
Founder Tony Sharp said the funding helped Substation33 buy equipment, promote science, technology, engineering and maths-based activities, and deliver student and public workshops.
"Substation33 has helped workshop participants turn old electronics into new devices such as real-time flood warning signs and solar PowerWELLS for remote villages," Mr Sharp said.
"Over time we have expanded our workforce to 14 staff members, and from 2018-19 we've supported around 600 volunteers to participate in more than 60,000 engagement activities."
Mr Dick said Queensland Hackerspaces Grants enabled community-focused organisations to purchase equipment, run workshops and provide a place to share, create and strengthen local advanced manufacturing skills and knowledge.
"I encourage every emerging or established hackerspace around the state to apply for Round 2 funding and help us to take more Queensland innovation to the world," he said.
The Queensland Hackerspaces Grant program is an initiative of the Palaszczuk Government's Advanced Manufacturing 10-Year Roadmap and Action Plan.
Image Credit: www.dsdmip.qld.gov.au