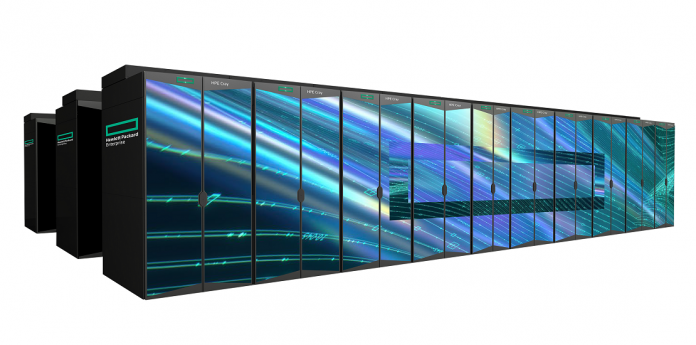 The Pawsey Supercomputing Centre has selected Hewlett Packard Enterprise (HPE) to deliver its new supercomputer, which will be at least 10 times more power efficient than its predecessors Magnus and Galaxy.
Pawsey's new supercomputer will be built using the HPE Cray EX supercomputer and will feature expanded data storage, a 30-fold increase in computing power and future-generation AMD EPYC™ CPUs and AMD Instinct™ GPUs.
Mark Stickells, Director of the Pawsey Supercomputing Centre, said the new system will help the 1,600 researchers that use the Centre's supercomputers to deliver their computing-intensive projects, including discovering new galaxies, developing better diagnostic tests for coronaviruses, and finding AI-enabled ways to reduce herbicide use.
"Supercomputers like those at Pawsey are increasingly crucial to our ability to conduct world-class, high-impact research," Mr Stickells said.
"The upgrades we're announcing are a critical move in strengthening Australia's position in the global research environment and playing a part in major global research projects, from helping in the fight against COVID-19 to working with the precursor telescopes to the Square Kilometre Array.
"The new supercomputer will not only deliver next generation compute power to meet these growing requirements, it will enable entirely new research projects with global reach and impact."
HPE was awarded the $48 million agreement following a thorough tender process led by CSIRO, the centre agent for Pawsey, based on energy efficiency, cost, and HPE's integrated hardware and software solution.
Nick Gorga, General Manager, HPC and AI, APAC-India at HPE, said the new system's energy requirements will only increase by 50% once the system is fully commissioned.
"Scientific breakthroughs made by leading research centres, such as Pawsey Supercomputer Centre, inspire us to continue empowering the community with powerful supercomputing solutions that combat the broadest range of challenges," he continued.
"We look forward to collaborating with AMD to build Pawsey the most powerful system for their region and boost Australia's research capabilities to advance missions from understanding human viruses to discovering new galaxies."
Image credit: https://www.csiro.au/