The Abbott government has secured a free trade agreement with South Korea that will eliminate tariffs on Australian agricultural exports, including beef, wheat, sugar, dairy, wine, horticulture and seafood, as well as resources, energy and manufactured goods.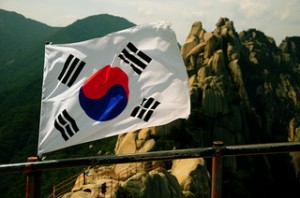 Trade Minister Andrew Robb said the deal will put back Australia in a competitive position in the region and that Australian exporters will gain significantly from it.
While Mr Robb said the agreement would encourage Korean investment in Australia with the help of "increased market access and stronger investor protections," members of the automotive industry such as manufacturers and unions are concerned that the deal could hurt local manufacturing.
"Some sectors may face increased competition from imports of Korean products and services, such as motor vehicles, automotive parts, steel products and textiles, clothing and footwear," according to the government's statement, quoted in a report on the Sydney Morning Herald.
A related article on SMH said Australian Manufacturing Workers Union chief Andrew Dettmer has called the agreement "a disaster for manufacturing" and accused the Coalition government of putting the local industry as the last priority. Mr Dettmer said the FTA is a 'cows for cars deal'.
"We get to export beef, and the Koreans import their cars. This is a disaster for manufacturing, which has been put [by the Abbott government] as the last priority," Mr Dettmer said.
Industry players have warned that the agreement has to be strictly enforced so that Australian products imported into Korea are not taxed at a higher rate than local Korean products.
"If it's not a fair dinkum free trade agreement, we won't support it," said Richard Reilly, chief executive of the Federation of Automotive Product Manufacturers, quoted in the SMH report.
Mr Reilly said it would be difficult for Australian parts manufacturer to compete with Korea because it is an auto giant. Korea is the fifth largest car manufacturer in the world, with 4.5 million vehicles produced in 2012. By comparison Australia has only produced 220,000 last year.
"It has a much bigger industry than ours, and their components sector is bigger as a result. Their supply chain would be much larger and therefore much more competitive," Mr Reilly said.
Holden and Toyota have both decided not to comment at this stage.
Meanwhile the Australian Industry Group says that while the agreement is a new step in building the network of Australia's bilateral and regional trade agreements, the effects of the deal will only be seen over time.
"While full details are yet to emerge, it appears that the KAFTA will have particular benefits for Australia's agricultural and resource producers where often quite substantial tariffs have impeded the full potential of trade links.  The agreement also appears to make important headway in improving access for Australia's service exporters," said AI Group Chief Innes Willox in a statement.
"However, the news is more ambiguous for manufacturers with winners and losers likely to emerge.  Its overall impact on key parts of industry will only become apparent over time."