Stratasys Ltd. (Nasdaq: SSYS), one of the most renowned manufacturers of 3D printers and materials for personal use, prototyping and production, yesterday introduced FDM Nylon 12, the first nylon material engineered for the company's line of Fortus 3D Production Systems.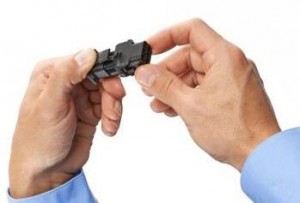 According to the news release on PR Newswire, the company firmly believes that its new FDM Nylon 12, developed for the Fused Deposition Modelling (FDM), tops every product developed by other additive manufacturing technologies and is capable of creating tougher and more flexible unified nylon parts.
The new nylon material is said to offer greater resistance to breaking of up to five times compared to any other FDM material and its elongation-at-break specification surpasses that of every other 3D printed nylon 12 materials by up to 100%.
The properties of the new material will enable manufacturers to create more durable parts resistant to strong vibrations, repetitive stress and fatigue, thus presenting endless new possibilities for manufacturing in aerospace, automotive, home appliance and consumer electronics.
"Nylon is one of the most widely used materials in today's plastic products, and among FDM users it has been one of the top requested materials," said Fred Fischer, Stratasys materials product director.
"It is also the first semi-crystalline material and the toughest material Stratasys has ever offered. We expect it to be used for applications requiring repetitive snap fits, high fatigue endurance, strong chemical resistance, high impact strength or press-fit inserts. This material offers users a clean, simple way to produce nylon parts with an additive process."
FDM Nylon 12 is now available for the Fortus 360, 400 and 900 systems. It is paired with SR 110, which is a new soluble support material optimized for FDM Nylon 12. Moreover, the support removal requires no labour, and can be washed away in the same cleaning agent as other FDM soluble supports.