The applications are now open for Dairy Australia's 2014 Manufacturing Scholarship Program, which gives recipients the rare opportunity to be trained in relevant aspects of dairy manufacturing.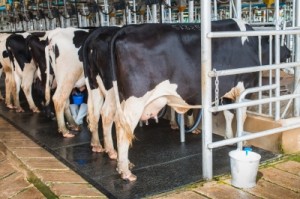 According to the media release form Dairy Australia, the program will take place during February and April of next year and four to six graduates or diploma holders will be given generous living allowances, which include all cost of training, travel and accommodations.
Scholars will learn about the various aspects of dairy manufacturing such as Dairy Science Foundation Studies, Practical Cheese Making, Milk Powder Theory and Practice, Market Milk and Milk Fat Products, under the comprehensive training program held at the National Centre for Dairy Education Australia (NCDEA) in Werribee.
Many dairy manufacturers who provide 3-5 placements at their factories to cover the commercial aspects of dairy manufacturing also support the scholarship program.
Last year's scholars spent five days at factories of sponsoring companies including Murray Goulburn, Parmalat, Warrnambool Cheese and Butter Factory, Lion Food and Drinks, Bega and La Casa del Formaggio.
Nearly 80% of the scholarship's graduates have found positions in dairy food manufacturing companies within months of completing the training, according to Dairy Australia. To be qualified for the program applicants must have a science-based qualification such as engineering, agriculture, nutrition or science at a degree or diploma level. Previous work experience in a food or related industry is also necessary, and of course, a passion for the dairy industry.
Applicants may apply for the scholarship simply by filling up an online form. Applications close at 5pm EST, on Monday, 2 December 2013. Further information is available through the Dairy Australia website.
Dairy Australia is the national services body for the Australian dairy industry. The company acts as the collective investment arm of the industry, investing in essential research, development, extension and industry services.