28 new jobs have been created in Truganina with the opening of Inenco Group's $12 million national distribution centre.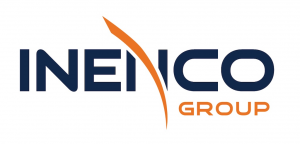 Speaking at the official opening ceremony in Truganina on Tuesday, Minister for Industry Lily D'Ambrosio said the 10,000 square metre purpose-built facility would serve as an importing hub of a network of 4 distribution centres (DCs).
She said the Victorian Government's support for Inenco helped secure the project for Victoria.
"Inenco Group's decision to locate its national distribution centre in Truganina is a vote of confidence in Victoria," the Minster said.
The company imports and distributes engineering products and related services. It has more than 350,000 stock lines and its products are widely used across Australian industrial and trade sectors ranging from agriculture and automotive to mining and transport.
Ms D'Ambrosio said the Government would continue to support industry to help create new jobs in the State.
"We are working with the business community to grow our industries and help create 100,000 jobs through our Back to Work plan," she said.
"Our $200 million Future Industries Fund and $200 Regional Jobs Fund will support job-creating projects right across Victoria."