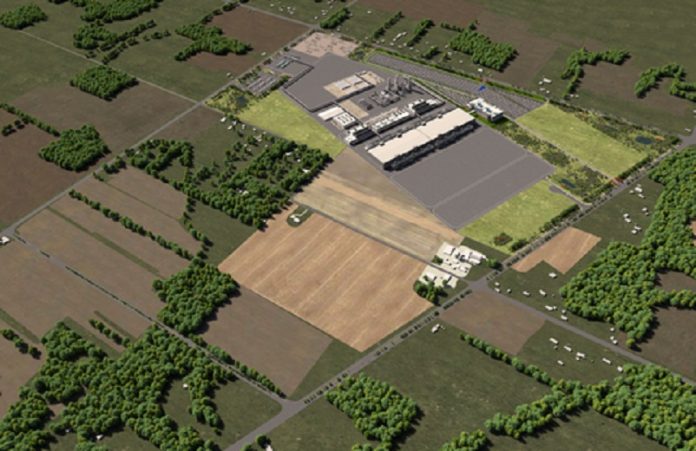 Intel has announced plans to build a $20 billion processor factory in New Albany, Ohio.
The mega-site could become the largest chip plant in the world.
According to the official announcement, the factory spans nearly 1,000 acres and is the largest single private-sector investment in Ohio history.
Construction is expected to begin in late 2022, with production coming online at the end of 2025.
According to Pat Gelsinger, CEO of Intel, the investment marks another significant way Intel is leading the effort to restore US semiconductor manufacturing leadership.
"Intel's actions will help build a more resilient supply chain and ensure reliable access to advanced semiconductors for years to come. Intel is bringing leading capability and capacity back to the United States to strengthen the global semiconductor industry," Mr Gelsinger said.
"These factories will create a new epicentre for advanced chip making in the US that will bolster Intel's domestic lab-to-fab pipeline and strengthen Ohio's leadership in research and high tech."
In support of Intel's 2030 sustainability targets, the new site will be designed and built using green building principles, with the new factories aiming to be powered entirely by renewable energy, with net positive water use and zero total waste to landfill.
"The impact of this mega-site investment will be profound," said Keyvan Esfarjani, Intel senior vice president of Manufacturing, Supply Chain and Operations.
"A semiconductor factory is not like other factories. Building this semiconductor mega-site is akin to building a small city, which brings forth a vibrant community of supporting services and suppliers. Ohio is an ideal location for Intel's U. expansion because of its access to top talent, robust existing infrastructure, and long history as a manufacturing powerhouse. The scope and pace of Intel's expansion in Ohio, however, will depend heavily on funding from the CHIPS Act."
Intel aims to invest around $100 million over the next decade in conjunction with Ohio universities, community institutions, and the US National Science Foundation to assist build and attract a pipeline of talented personnel from within the region.
According to Kristina M. Johnson, President of The Ohio State University, Intel's announcement is significant for Ohio, for Intel and for the national interest, due to the global chip shortage.
"Semiconductors make almost every facet of modern life possible – from computers and smart phones to cars and appliances – and they played an integral role in the technologies that enabled us to stay connected throughout the pandemic," she said.
"They will also be integral to a wide range of applications in which Ohio State is actively involved from a research perspective, including artificial intelligence, quantum computing, vaccine development and more.
"So, it's a natural fit for Ohio State, along with our fellow institutions of higher education, to partner on this game-changing investment in semiconductor manufacturing. But it also presents a remarkable opportunity for current and future students. It will cement Ohio as a top magnet for retaining and attracting a new generation of talent and build on numerous opportunities under development within our state's colleges and universities, including at Ohio's innovation districts, which are already taking shape in partnership with JobsOhio."
Image credit: https://www.intc.com/news-events/press-releases/detail/1521/intel-announces-next-us-site-with-landmark-investment-in