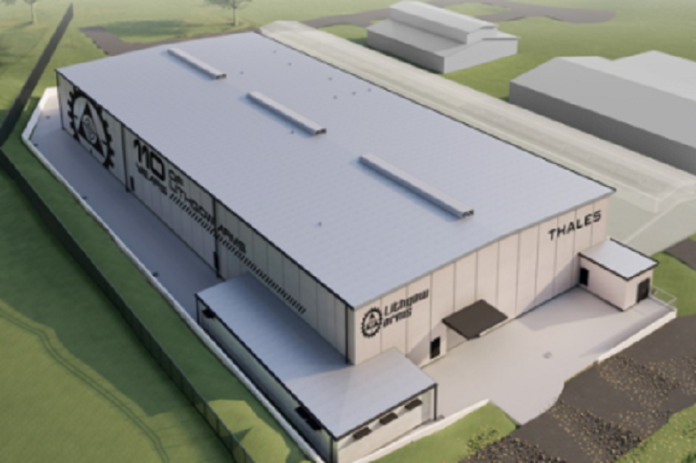 Thales Australia has gained Development Approval for the first phase of an ambitious industrial plan to revamp its Lithgow Arms factory in northern New South Wales.
The new development will provide an advanced manufacturing 4.0 and integration hub for the precision manufacture of next-generation Australian-designed weapon systems, combining traditional precision manufacturing with digital technologies and 3D printing, as well as the installation of automated electro-plating and other metal treatment capabilities.
The facility will also include a new purpose-built live fire test and evaluation capability to assist system certification and integration, as well as the acceleration of research and technology development of digital small-arms and weapon system platforms.
"The new development at Lithgow will expand the world-leading precision-manufacturing capability of Lithgow Arms to support new sovereign manufacturing partnerships for strategic ADF programs, including the company's partnership with Rheinmetall Defence Australia to manufacture key components for Rheinmetall in support of the Australian Defence Force Land 400 program, reads the company's statement.
"The purpose-built facility will also support collaboration across research institutions, SME partners, and key industrial partners to create the soldier systems and small arms of the future, as well as train the next generation of skilled advanced manufacturing workers in the central west."
At the tail end of 2021, the company announced approximately $12 million in new infrastructure and advanced manufacturing capacity at its Lithgow and Mulwala plants, supporting the Australian Government's sovereign munitions and small arms research, design, development, and manufacture priority.
Construction on the new development will commence in February.
Image credit: https://www.thalesgroup.com/en/australia/press-release/thales-australia-kicks-2022-expanding-advanced-manufacturing-lithgow