Hewlett-Packard Development Company has announced that it will integrate Intel's i7 processors into the HP Multi Jet Fusion 3D printer.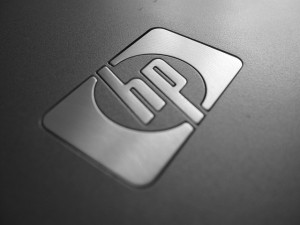 The collaboration was announced by HP's Dion Weisler, Executive Vice President, Printing & Personal Systems (PPS), who was joined by Brian Krzanich, Chief Executive Officer of Intel, on stage at the Consumer Electronics Show in Las Vegas.
"HP Multi Jet Fusion is uniquely designed to resolve fundamental limitations in today's 3D printing technologies with the potential to revolutionise manufacturing. In order for 3D printing to reach its full potential, we not only need the most powerful processors, but a technology partner with a shared vision for the industry," said Mr Weisler.
"Our companies share a long history of innovation and a vision to deliver innovative 3D computing experiences that transform the way people interact with and use technology for work and play. The combination of Intel architecture with HP's Multi jet Fusion technology will help to accelerate not only the speed of 3D printing but the availability of the technology to consumers and enterprises alike," said Mr Krzanich.
HP's Multi Jet Fusion 3D printer – part of the growing Blended Reality ecosystem – is based on HP Thermal Inkjet technology, a system which images surfaces areas for 3D printing processes at least 10 times faster than technology available to businesses today.
Aside from being integrated into Multi Jet Fusion, Intel's technology will also be tested as part of HP's Open Customer Collaboration Program throughout 2015, before the launch of the 3D printer scheduled for 2016.
For more information about HP Multi Jet Fusion visit http://www8.hp.com/us/en/commercial-printers/floater/3Dprinting.html
For more information about HP's Blended Reality ecosystem, including press assets, visit http://www.magicbulletmedia.com/MNR/HPBlendedReality/