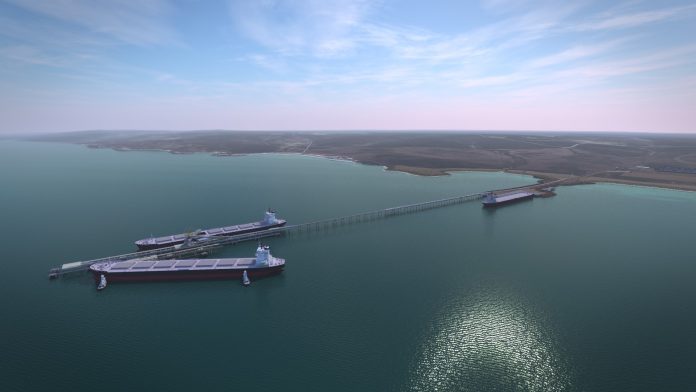 Iron Road Ltd (ASX:IRD) will soon lay out its master planning for a green manufacturing precinct alongside a 'green pellet' plant at its 1,100-hectare Cape Hardy port site.
The iron ore 'green pellet' plant will be fuelled by high-grade iron concentrate, a renewable energy source, from the Central Eyre Iron Project (CEIP). 
Iron Road's upcoming infrastructure projects are part of an extension to Iron Road's 2019 Heads of Agreement and Project Development Accord with The Hydrogen Utility (H2U).
H2U is a leading developer of green hydrogen infrastructure projects in Australia. 
In November 2020, Japanese multinational engineering company Mitsubishi Heavy Industries Ltd. agreed to make a capital investment with H2U to leverage the rich green hydrogen and ammonia resources South Australia has.
"Mitsubishi Heavy Industries, Ltd. (MHI) Investment in H2U recognises South Australia as the leading economy, globally, in the integration of variable renewable energy into its electricity generation mix," Iron Road said.
"By leveraging abundant renewable resources on the Eyre Peninsula to produce green hydrogen and green ammonia as part of the State's carbon-free energy solutions, these initiatives will help decarbonise mineral processing and agricultural industries in the region."
As Iron Road secures the strategic investment with Mitsubishi, the iron-ore supplier also intends to export locally-produced green hydrogen, green ammonia, and other processed mineral commodities such as green iron ore pellets to the partner country, Japan.
The company expects green hydrogen and ammonia production in South Australia to begin towards the end of 2022.