Johnson & Johnson has opened its Asia Pacific Innovation Centre in Shanghai with satellites in Singapore, Australia and Japan.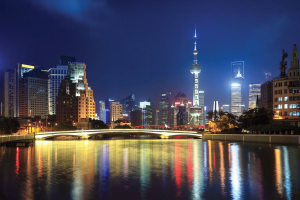 The Centre will focus on identifying and developing "promising early-stage opportunities" in the pharmaceuticals, medical devices and diagnostics and consumer healthcare products industries.
"We are excited to launch the Asia Pacific Innovation Centre which builds on the momentum of our Centres in London, California and Boston. Our goal is to collaborate with the best minds in the region to advance new technologies and deliver transformative solutions for the people of China and Asia Pacific at large, and throughout the world," said Paul Stoffels, MD, Johnson & Johnson Chief Scientific Officer and Worldwide Chairman, Pharmaceuticals.
"There is an explosion of growth in the Asia Pacific region, and China in particular, as well as significant medical needs. The Asia Pacific Innovation Centre plans to build on the Company's track record of collaboration in the region and advance the most promising science. It will play a key role in sourcing early stage science in the region for the development of new medicines, medical devices, and consumer products," said Dong Wu, Head of the Johnson & Johnson Innovation Asia Pacific Innovation Centre at the opening of AusBiotech conference at the Gold Coast, Australia.
Entrepreneurs and scientists in Asia Pacific now have one-stop access to customised support for promising early-stage ideas and technologies including funding, early and commercial expertise.
"The Johnson & Johnson Family of Companies has a long standing presence in China extending back almost 30 years. Our on the ground presence across the region allows us to work side by side with our partners with speed, agility, and insight to translate innovations into new products," commented Jesse Wu, Chairman, Johnson & Johnson China.
"The Asia Pacific Innovation Centre supports our larger goal to address China's specific healthcare needs, invest in local capabilities, and increase our external collaborations."
The Asia Pacific Innovation Centre has already facilitated several new collaborations in both Australia and China, including collaborations with Queensland's James Cook University, the University of Queensland and the China Pharmaceutical University.
"The Asia Pacific Innovation Centre is part of Johnson & Johnson Innovation, a division of Johnson & Johnson (China) Investment Ltd.  Johnson & Johnson Innovation focuses on accelerating early-stage innovation worldwide and forming collaborations between entrepreneurs and Johnson & Johnson's global healthcare businesses," it says in the news release by Johnson & Johnson.
For more information please visit: www.jnjinnovation.com.