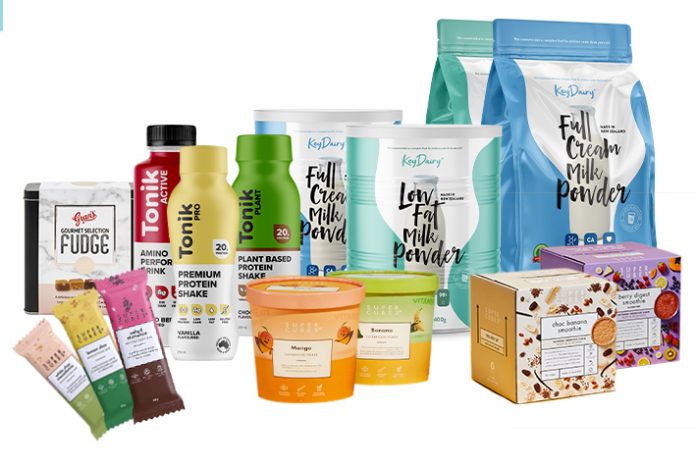 Dairy and nutritional products manufacturer Keytone Dairy has reported an increase in demand across all their business units in Australia and New Zealand despite the impact of COVID-19.
With all six Keytone manufacturing sites classified as essential businesses, the company remains fully operational throughout the pandemic and has seen an increase in demand for its formulated milk powders and an increase in orders from private label clients for shelf stable food.
In a statement at the company's Annual General Meeting Keytone Dairy Chairman Peter James said notwithstanding the various lockdowns in Australia and New Zealand the underlying Keytone business has continued to perform strongly and importantly record week on week, quarter on quarter sales growth.
"While having a diversified operational base across six manufacturing sites in multiple states and two countries mitigates the potential risk of any one plant closure, I am pleased to say that all of Keytone's manufacturing sites have been classified as essential services by both the Australian and New Zealand Governments and have operated in full throughout the pandemic."
"Furthermore, the wellbeing and safety of our people has always been a first priority and already stringent food safety standards have been further enhanced to ensure the well being of all staff and the continued operations of the business through these unique times," Mr James said.
Keytone Dairy operates across six operational sites with varied manufacturing capability including formulated dairy and non-dairy powders, long life UHT drinks and most recently, protein bars. Over the last year the company has undertaken a number of acquisitions, including Omniblend, Super Cubes and most recently the acquisition of the assets of AusConfec in Sydney. According to Mr James each of these acquisitions have been highly strategic adjacencies and complementary to the core business of Keytone Dairy, placing it in a unique position of being a vertically integrated manufacturer with a rapidly growing and diversified proprietary product portfolio with higher value, higher margin products.
Aside from its proprietary product vertical Keytone also has extensive expertise and capability in private label manufacturing across New Zealand and Australia.
"The business has announced a number of significant new client wins through the FY20 year, including Walmart China, Nouriz China and Iovate while continuing to manufacture for other blue chip clients including Bellamy's organic, Freedom Foods, Woolworths and Optislim among many others. Working with these brands speaks volumes to the expertise, experience and credentials of our teams and facilities," added Mr. James.
View Keytone Dairy's full presentation here. 
Image from Keytone Dairy Website