Kimberly-Clark Australia & New Zealand has released its 2014/15 Sustainability Progress Report highlighting the company's progress against its sustainability efforts within its People, Planet and Products framework.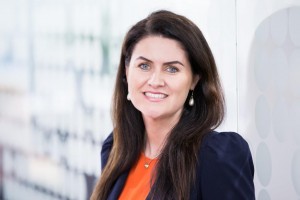 Kimberly-Clark's sustainability efforts have been recognised globally and repeatedly, so the key highlights of its latest sustainability report come as no surprise.
"I'm extremely proud to announce that we are currently one of the most awarded companies in Australia for sustainability, having one six awards in the last two years. This includes the inaugural Environment Minister's Award for a Cleaner Environment through the Banksia Foundation," said Jacqueline Fegent-McGeachie, Head of Sustainability & Corporate Affairs at Kimberly-Clark Australia & New Zealand.
"Protecting the environment and improving the lives of people through our products and actions, is critical to our business. We continuously aim to improve the way we run our business – socially, environmentally and economically. This commitment is one of the reasons that our organisation has earned the trust and respect of people around the world for more than 140 years."
According to the report, the company has managed to achieve a 29% reduction of carbon emissions since 2011, while boosting total production across all of its manufacturing sites.
The company has also supported the composting of more than 3,000 tonnes of absorbent hygiene waste, has assisted consumers to recycle 1.5 million pieces of flexible plastic packaging, and has recorded the lowest injury rate ever recorded for Kimberly-Clark Australia and New Zealand for the third consecutive year with a 7.5% reduction in reportable injuries from 2013.
Further, 33% of Kimberly-Clark employees donated to over 120 charities across ANZ, while the Huggies® brand in New Zealand has donated over $6 million NZD to date to the Royal New Zealand Plunket Society and over $200,000 AUD to fund vital equipment and services for neonatal care in Australia's major Children's Hospitals in partnership with the Children's Hospital Foundations Australia.
Kimberly-Clark also launched the Kleenex® Cottonelle® Toilet Tissue with Forest Stewardship Council (FSC®) certified Bamboo Fibres to progress its global goal of reducing natural wood fibre in Kimberly-Clark products.