Engineering and infrastructure company Downer EDI has announced that it has been awarded a $130 million contract for work on a new wind farm in Ararat, 180km northwest of Melbourne.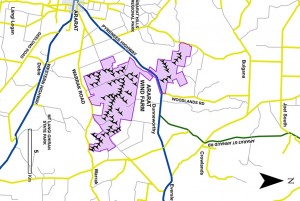 The company will be in charge of erecting the wind turbines and constructing the transmission network at the proposed Ararat project.
According to the press release, construction will begin shortly after financial approval is granted.
Downer has extensive experience in the renewable energy sector; the company has previously delivered wind farm projects in Collgar in Western Australia, Boco Rock in NSW and Lake Bonney in South Australia and is currently working on the Taralga Wind Farm in New South Wales.
Set to deliver significant environmental, social and economic benefits to the regional economies, the Ararat Wind Farm will comprise of up to 75 turbines, each with a blade tip height of up to 135m above ground level.
The Ararat Wind Farm – developed by one of the world's leading renewable energy companies RES – will produce enough electricity for up to 123,000 average Victorian households annually. The project was submitted to the Minister for Planning in January 2010 and was approved in October 2010.
Just last week the Victorian Government announced that it has made changes to its procedures for applying for wind farm project approvals to drive renewable energy investment in the state. The planning changes are certain to cement Victoria's reputation as the country's best location for renewable energy investment.