Leading global scooter manufacturer Vmoto Limited has announced that it has received firm commitments to raise about A$8.9 million through a placement to institutional and sophisticated investors of 19,780,000 shares at $0.45 each.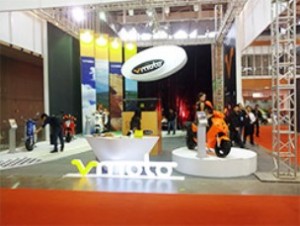 According to the company's announcement, the funds will be used to enhance the manufacturing efficiency and research and development capabilities of its recently acquired electric vehicle controller business Nanjing Haiyong Electronic Technology, as well as the company's three and four-wheel electric vehicle joint venture division.
Vmoto will also use the proceeds to establish and enhance Vmoto's Australian physical and online distribution platform and capabilities.
The company said that it plans to focus on establishing an online sales platform, expand its distribution channels in China and boost overall research and development.
"We are very pleased with the strong support received for Vmoto's capital raising in Australia and the UK that saw the raising oversubscribed and new institutions participate. The level of interest clearly demonstrates the significant evolution the Company has undergone in the past few years that has seen Vmoto become a global electric scooter manufacturing and distribution group," said Vmoto Managing Director Charles Chen.
Vmoto also announced that it has increased its sales by 37% in the first quarter of 2015 on the year previous, led by an expansion into new markets and acquisitions.