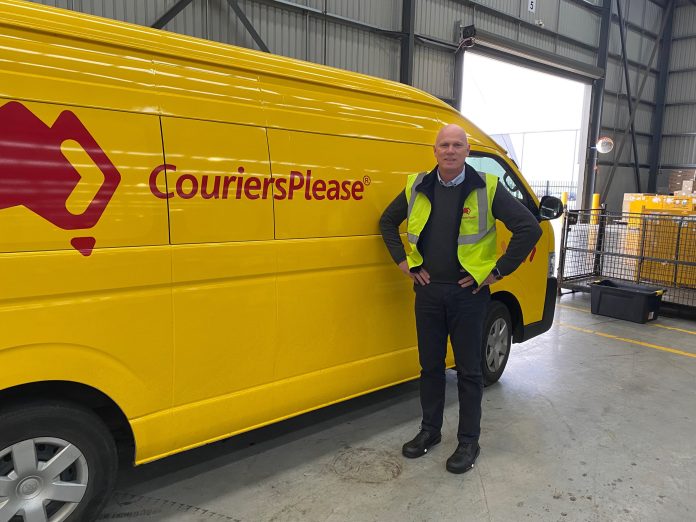 Media Release by CouriersPlease
Leading parcel delivery service CouriersPlease (CP) has appointed Chris Read as its first Head of Sales.
Chris brings to his new role nearly three decades' experience across several industries, including franchised businesses in logistics and transportation.
Chris previously worked at transport and logistics company Aramex for several years as National Sales Manager, where he was instrumental in attracting new business and increasing company revenue.
In the last two years, Chris was Operations Manager at 13cabs and Yellow Couriers, helping the company expand its partnerships and improve its delivery services.
In his role at CP, Chris will be responsible for driving revenue across all areas of the business and support key customer and new business acquisition nationally. Chris will lead and collaborate with the marketing team to develop and implement strategies to maximise sales opportunities, build relationships with new partners to increase revenue, and streamline the customer onboarding process.
Chris has expertise in multiple areas that are valuable to CP, due to his diverse background in leadership roles across numerous industries. His decades of experience working as a driving force to the success of franchised businesses will also prove invaluable. He prides himself on his ability to drive brand value, improve a company's customer service offering, build strong strategic relationships and deliver revenue and profit growth across medium and large organisations. Chris is also an expert in developing successful sales strategies, change management, risks and financial governance, stakeholder engagement, employee relations, IT, and has strong business acumen.
Chris says: "I look forward to supporting CP in its continuing growth trajectory with new customer acquisition. A focus for me will be to lead the team to develop and implement an industry-leading sales strategy based on continuous improvement, to help the company grow its bottom line. I will also look to strengthen our relationships with customers and optimise the customer experience throughout the company."
CP CEO Richard Thame says: "We're thrilled to welcome Chris to the CP team. He brings a wealth of experience from logistics and transport, as well as other industries where he has acquired transferrable skills valued by our industry. His ability to increase company revenue and drive customer acquisition will be invaluable for CP, as we continue building upon our strong customer base. Chris's breadth of knowledge and experience will undoubtedly be instrumental in our desire to continue to set the benchmark as Australia's leading franchised courier service."