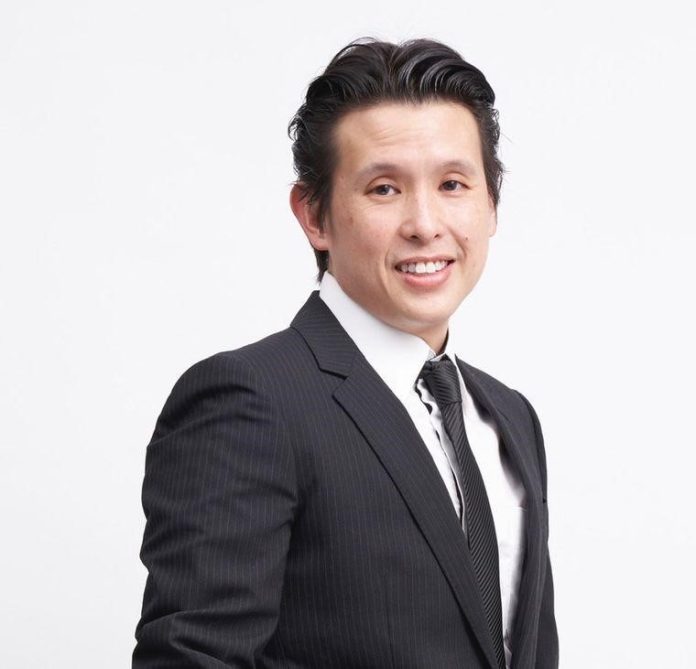 Media Release by Osteopore International
The new executive chairman of Osteopore says the company is on the cusp of dramatically changing the way surgery is conducted globally, with Australia set to play a crucial role.
Mark Leong says with Osteopore's highly skilled team behind him, he can take the $20.5 million-dollar tissue regenerative MedTech company to the next level.
"It is one of those rare small companies on the cusp of being able to play a key role globally – and Australia will play a crucial role in that journey," said Mr Leong.
"Osteopore is on an exciting path, we have commercial traction, and our novel medical technology platform is proven and has numerous applications for bone regrowth and hopefully in the near future for cartilage, tendons and ligaments."
"Our solutions provide 'superior outcomes' for patients worldwide to harness the body's own regenerative capabilities."
A progressive thinker with decades of experience in high-level business positions, Mr Leong was recently announced executive chairman after working with Osteopore in a non-executive capacity since August.
"I surprised many when they realised that the first decade of my career was spent as an accountant in a Big Four firm and CFO in listed companies," said Mr Leong.
"I've been told many times that I break the mould of the typical chartered accountant and spent the next 10 years taking on various senior operational, business development and strategic roles, before discovering Osteopore. I'm determined to, and am passionate about, accelerating this company's growth."
Osteopore was the world's first company to successfully develop and commercialise 3D-printed bioresorbable implants for surgical use, reducing post-surgery complications compared to permanent implants.
The Australian and Singapore-based company's implants are used with existing surgical procedures to assist and enhance natural stages of bone healing.
"We now have a clear strategy and execution plan to continue the necessarily arduous route of accumulating clinical data and then gaining wider regulatory access for our products globally," said Mr Leong.
"We are building a global distributor network and gaining recognition and interest from hospitals and surgeons which leads to revenues."
"We are working to ensure we remain at the forefront of our field with constant R&D collaborating with leading industry and academic institutions. Beyond growing organically, we are also looking at inorganic growth opportunistically."
And despite the worldwide restrictions in dealing with a two-year pandemic, the company has continued to make headway and is in a hurry to catch up on lost time and opportunities from the COVID-impacted period.
"We listed on the ASX in 2019 and generated revenue, in 2020 before COVID we generated sales in excess of $1.5m across many countries which proves the commercial viability of our technology," said Mr Leong.
"This is significant as generally many small MedTech companies are pre revenue and unproven commercially."
"The team has been hard at work during the pandemic and now we are seeing momentum coming back and are excited to get back to the pre-COVID upward trend of increasing interest in our technology and products."
Osteopore's R&D and manufacturing plant is in Singapore, and the company's current focus has been on the US and Europe markets. It has made recent sales into new markets Spain and Columbia, and also headway into China and India – but Mr Leong said the company was listed in Australia for good reason.
"Australia is an obvious destination because in addition to having a deep and vibrant capital market, the feeling is that the Australian medical community is very dynamic and forward-looking with many potentially exciting collaborative opportunities," said Mr Leong.
Osteopore achieved a world first in 2020 in Australia, with an implant used in skull replacement surgery at Brisbane's Princess Alexandra Hospital involving a motorcycle accident patient.
"We were rewarded with working with Brisbane-based Dr Michael Wagels, a world-recognised plastic and reconstructive surgeon who has conducted three world-first operations using Osteopore's patient-specific implants," said Mr Leong.
"This was ground-breaking in the regenerative medicine space and had very heart-warming and life-changing effects on patients."
Osteopore has been granted TGA listing for three types of craniofacial implants meaning local patients will finally get access to the same revolutionary technology used in more than 60,000 surgeries across Asia, the US and Europe.
"Australian doctors are increasingly looking for products that work with the body's natural regenerative capabilities and replacing like with like rather than having to rely on artificial replacement parts or some bone grafts," said Mr Leong.
The two main benefits of Osteopore's implants are:
• Bioresorbable – in 18-24 months they disintegrate into carbon dioxide and water with no foreign material left in the body, leaving strong and healthy bone, significantly minimising infection rates, pain and reducing the need for further surgery.
• Regenerative – bone implants successfully enable new bone to form within the scaffold, with only negligible 0.01% complications post-surgery.
Mr Leong said Osteopore had numerous IP, trade secrets and other intangible assets underpinning its technology platform.
"We create our scaffolds with our very own 3D printers and only with this printing technology are we able to create the microstructures that are required for the scaffold – there is no other production process that allows you to create such scaffolding," said Mr Leong.
Mr Leong, who splits his time between Perth and Singapore, said he was extremely grateful for the highly skilled, dynamic and complementary directors and management helping ensure Osteopore's technology, applications, regulatory access, and distribution and hospital networks were leading to more sales.
"Our revenue got back on track in the last quarter of 2021; we sponsored ground-breaking human clinical trials in Australia, refreshed our board of directors, on a technology front entered into a collaboration enabling artificial intelligence to very significantly speed up the design and accuracy of implants, and were granted a patent in China creating more opportunities in the region," said Mr Leong.
"In December last year, Osteopore secured the lead role in clinical-industrial partnership with National Dental Centre of Singapore and A*STAR research institutes through a A$19m project, to develop the next generation jaw implant to access the A$1.26b dental bone graft and membrane market."
"2022-2023 is shaping up to be an exciting year for our company."