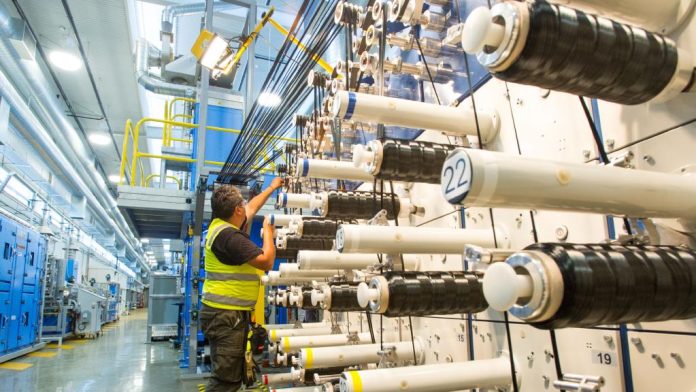 Low-cost carbon fibre manufacturer LeMond Composites has inked a $US44 million deal to license a world-first technology developed by Deakin University's Carbon Nexus research centre.
The technology, which is tipped to revolutionise carbon fibre production, will enable the material to be manufactured using up to 75% less energy, making the process faster and cheaper.
Company founder and CEO Greg LeMond – who is also a three-time Tour de France winner – said the ability to scale low-cost carbon fibre production had been the biggest hurdle to bring the material to the masses.
"Deakin University's manufacturing process will make it possible to localise manufacturing and make carbon fibre technology more accessible to a wider range of industries like transportation, renewable energy and infrastructure or any industry that benefits from using lighter, stronger, safer materials," Mr LeMond added.
Minister for Industry and Employment Wade Noonan has welcomed the agreement, adding that the company was also considering investing $30 million in a new carbon fibre manufacturing plant in Geelong, a move which would create dozens of new jobs.
"This partnership is a game changer – setting a new path for carbon fibre manufacturing to create jobs and reduce energy costs," the Minister said.
"Victoria is quickly becoming a hub for advanced manufacturing, and developments in carbon fibre will help inform the Government's Advanced Manufacturing Statement."
Member for Geelong Christine Couzens said the partnership between LeMond Composites and Deakin University had the potential to create even more advanced technology jobs for Geelong.
"I'm excited to see what Deakin University and LeMond Composites will achieve on a global scale with this world-first technology," she concluded.
Image credit: www.deakin.edu.au