Federal Industry Minister Ian Macfarlane is scheduled to sit down with representatives from the different sides of manufacturing next week to discuss the future of the industry following the announcements from Ford and Holden that they will cease operations in 2016 and 2017, respectively.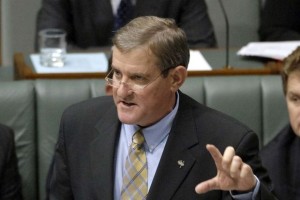 The forum, which will be held on February 6 and 7 and will be similar to the one held in Melbourne last week, will be attended by members of unions, car makers, the South Australian government and auto-sector suppliers, according to an AAP report published via NineMSN.
"We are focused on laying the foundations for the long-term future of Australian manufacturing, not on applying short-term solutions or taxpayer-funded band-aids," Mr Macfarlane said.
The Minister said manufacturing has a future in Australia but the industry needs to shift its focus to exploring new areas that involve biotechnology, food processing and higher value-added products.
The meeting in Adelaide will form the basis of a report which will go to the government by the end of February. The report will show how the $100 million rescue package from the Federal Government would be spent to help auto component manufacturers look for new business opportunities, and create jobs for the affected employees in South Australia and Victoria.
The first funds are expected to be released in the second half of the year.
Meanwhile the Australian Manufacturing Workers Union is asking for a more generous funding and submitted its own plan to minimise the impact of the Holden closure.
In an earlier statement, AMWU's Steve Dargavel called the package "inadequate" and asked for additional support to help train workers, support affected communities, change procurement rules and allot more investment for defence and infrastructure.
"The $100 million in the Prime Minister's Holden package comprises only $60 million in federal funding," Mr Dargavel said.
"That's not only totally inadequate, it hides the fact that this Government is effectively sucking $211 million out of the components industry."
A National Institute for Economic and Industrial Research analysis indicates 24,000 Victorian jobs will be lost in one year as a result of the Holden closure, as well as $2.7 billion in Gross State Product.