The Tasmanian Government has allowed Shree Minerals to defer royalty payments for its new iron ore mine in the south of Smithton in order to support jobs and investments in the project.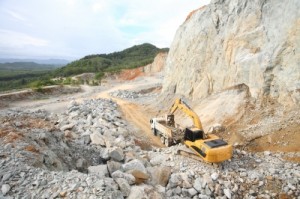 According to Premier Lara Giddings the deferment of the royalty would further secure Shree's long-term future in Tasmania. Up to 120 new jobs will be generated by the mine, which would also provide significant spin-offs for the North-West Coast and wider Tasmanian economy, said the Premier.
"I recognise the commitment of Shree Minerals to stick with this project despite the frustration we shared over the lengthy appeal process that followed approval of the mine by State and Commonwealth Governments," said Ms Giddings in a media release.
"The Government will work with Shree to reach a decision on royalty deferment as a priority."
"A recent meeting of the Major Projects Sub-Committee of Cabinet confirmed the Government's support for the mining industry, sending a clear message that we will do everything we can to assist major projects and secure jobs and investment in Tasmania."
Shree Minerals reached a milestone on Saturday when it loaded its first shipment in Burnie for export to China. The shipment is 42,000 tonnes and is also the first consignment of direct shipping ore from Tasmania.
"The first shipment from the new mine is a great milestone," said Minister for Energy and Resources Bryan Green.
Mr Green said there has been a boost in bulk mineral exports through the Burnie port which shows that the mining industry is a key industry in Tasmania.
"There is a high level of confidence in Tasmania's mining industry and we are continuing to work hard to ensure more new mines get the go head," Mr Green said.
The Shree mine has an estimated 10-year mine life, but a second stage of the mine could extend its operation by up to 30 years upon further exploration.