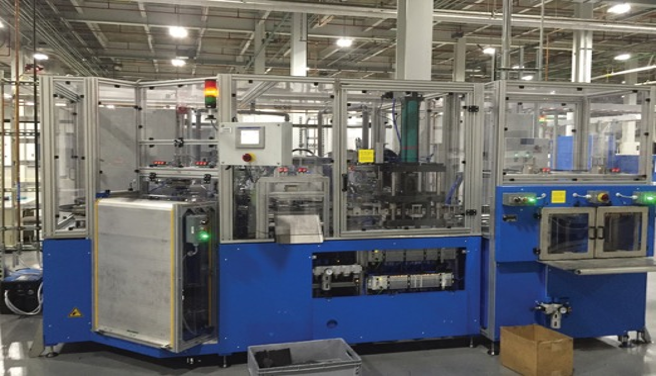 Magnis Energy Technologies Limited (ASX:MNS) has unveiled a new team of battery experts to lead battery cell production at its Imperium3 New York [iM3NY] Lithium-ion Battery Plant in Endicott, New York.
Among those appointed is Chaitanya Sharma who now holds the CEO position at the battery plant. With over 15 years of experience in the li-ion battery industry, Mr Sharma was the first engineer hired to support the build-up of Tesla's Gigafactory in Nevada.
Bill Shannon, Former Divisional President of H&T Corporation – the world's largest supplier of lithium-ion cell cans – has been appointed as Chief Operating Officer (COO). Mr Shannon helped start four factories around the world, including one at the Tesla Gigafactory.
Former CEO of OneCare Inc. and Glyoph Production Mike Driscoll has been appointed as Chief Financial Officer. With five decades of experience in the industry, Mr Driscoll has completed several green field projects for large manufacturing companies.
Dr Priyadarshi Panda will assume the role of VP of Engineering. His 15 years of experience in the semi-conductor industry includes leading semi-conductor production for high volume manufacturing in Asia, and holding senior roles at Intel, LAM Research, and Applied Materials.
Former VP of Advanced Business Development at Duracell/Gillette, Paul Stratton, has been appointed as Senior VP of and Sales and Marketing. Mr Stratton led the creation of Duracell's rechargeable battery business which he grew and eventually sold off.
Lastly, Dr Brandon Jordan-Thaden will be Senior Director of Engineering at the plant. An expert in data analytics, Dr Jordan-Thaden previously held senior roles at LAM Research and Phoenix Systems.
Commenting on the new appointments, Chairman of iM3NY Dr Shailesh Upreti said: "We are very excited to bring in a very well-rounded experienced team from the Lithium-ion and Semi-conductor industries to help us scale up our operation at iM3NY."
"Lithium-ion cell manufacturing is highly sophisticated and needs a quality team in place to be able to deliver," said Magnis Chairman Frank Poullas.
"With the handpicked team we have assembled, we have the right people in place to help us get our operations going at iM3NY and accelerate our production schedule towards production in late 2021."
The new team of highly experienced experts in manufacturing, development, sales and marketing have officially been appointed and have started immediately with the goal of production in late 2021.