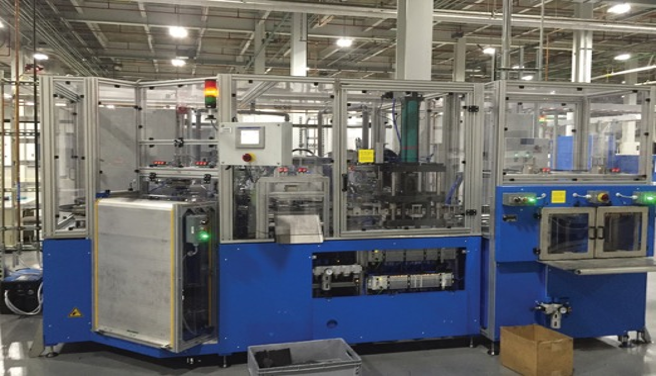 Magnis Energy Technologies' subsidiary, iM3NY, has received US$85 million (A$110 million) in funding to fast-track production at the lithium-ion battery plant located in Endicott, New York.
The funding includes a US$50 million senior-secured term loan from Riverstone Credit Partners and US$35 million of equity funding, of which Magnis provided over US$23.6 million.
Magnis, which now has approximately 63% ownership of iM3NY following this investment, said the funds will be used to fast-track the NY battery plant into production at gigawatt scale with the project development process having kicked off in recent months.
The company's Chairman Frank Poullas said the announcement was a culmination of over 3 years of work from both Magnis and its battery partner C4V, which has an exclusive North American technology licence agreement with iM3.
"Our investment in iM3 is indicative of Magnis' commitment to enable green energy storage systems of the future," Mr Poullas continued.
"We are very excited to be part of this world-class team charged with taking the technology forward and believe that the timing for this venture is perfect to meet the ever-growing demand both in the United States and globally."
Chaitanya Sharma, CEO of iM3, said the company's objective was to be the leading supplier of high performance, green, and clean lithium-ion batteries made in the USA.
"We have assembled a highly specialized team to take our technology to market in a timely fashion that will meet market needs that are growing exponentially," he added.
"And now with the combined investments from Riverstone Credit Partners and Magnis Energy Technologies, we believe we have the right partners to support us as we build out our first gigafactory and begin to establish iM3 as a dominant player in the market."
According to Magnis' statement, the build-out of the gigafactory has already begun, with production expected by early 2022.
Image Credit: <a href="https://www.magnis.com.au/batteries-gigafactories/new-york-usa">Magnis Energy Technologies</a>