The Australian Health Manufacturers and Development Association (AHMADA) has announced that Dr Mal Eutick has been re-elected President at its' first Annual General Meeting (AGM) held in Melbourne last week.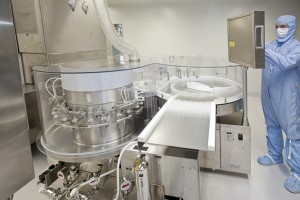 AHMADA is the representative association for the large number of Australian mid-sized companies, innovating, developing and manufacturing local research and technology in the health sector.
In a media release, Dr Eutick said that he was honoured that he was given the opportunity to serve as AHMADA's President for another term, representing Australian companies in the health manufacturing and development sector.
"After forming just over 12-months ago, AHMADA has quickly raised its' profile and effectively engaged with government, the opposition and the key independents across the federal political spectrum, lending our voice to industry policy debate on behalf of our members," said Dr Eutick.
Mr Mike Ribot was elected AHMADA's Vice President, replacing Dr Hartley Atkinson.
"The momentum AHMADA has gained within government, the media and with our other stakeholders will be further strengthened by Mike Ribot's election as our new Vice President. Mike brings a great deal of energy and enthusiasm to the role and the success he has achieved as the co-founder of Global Orthopaedic Technology will help drive AHMADA's aims in continuing to communicate the urgent need for government to be cutting regulatory red tape and support initiatives which can commercialise our local research and development. In particular, AHMADA looks forward to playing an integral role in the implementation of the Government's Industry Growth Centres, as part of its innovation and competitiveness policy," said Dr Eutick.
"I would also like to personally thank Dr Hartley Atkinson for his time as AHMADA's Vice President. Hartley was instrumental in the formation of AHMADA after realising the need for a level playing field for Australian health manufacturers competing against the larger-multinationals which dominate the market."
At the AGM, AHMADA members also decided that it was in the group's best interest to partner with government to provide the regulatory framework and incentives required to boost the competitiveness and growth of this emerging industry, and build Australia's international reputation for quality and safety.