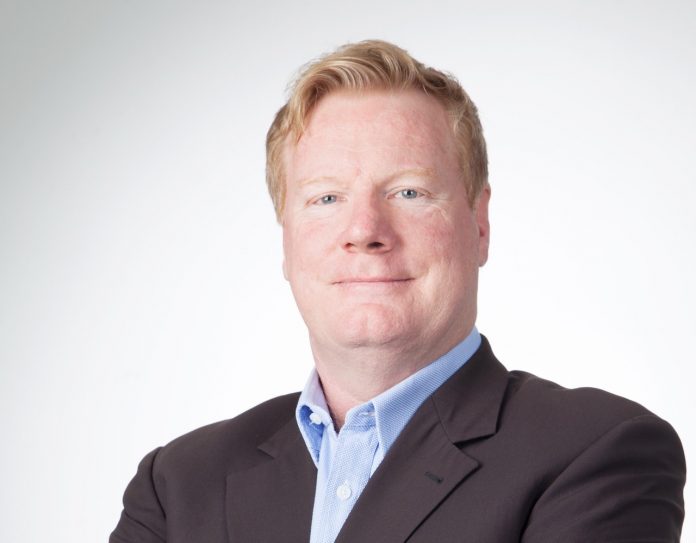 This article is by Dr Rob McCartney, CEO of occupational health specialists Resile
As the COVID-19 crisis impacts on businesses across Australia, it is essential the manufacturing industry is proactive about putting strategies in place to protect the health of workers and safeguard the continuity of operations.
Education of workers, risk minimisation and risk management plans are crucial, but it is also vital that workers are reassured their health is a top priority. Continued spikes in pandemic infection rates are almost certain and companies which fail to protect their workers in the longer term risk serious consequences.
Unlike many other industries where workers can maintain productivity while working from home, it is not possible in most manufacturing operations. So, providing confidence and certainty for employees is a major step which companies should be acting on now, particularly in the manufacturing sector where workers can often spend their days in reasonably confined spaces with their co-workers.
As we come into the winter flu season and some states relax restrictions around social interaction, we will see more cases of COVID-19 and employers have to be ready for that. Most workers are happy to be in the workplace, but they need to have certainty about their long-term safety.
One of the most important foreseeable risks to be managed is the presence of vulnerable people in the workplace. If one of them contracts the virus, either at work or elsewhere, the consequences could be severe. The Australian Health Protection Principal Committee has advised that such risk must be assessed and mitigated, with consideration of the characteristics of the worker, the workplace and the work in which they are involved.
In the case of the manufacturing sector, it is essential that employers realise the ramifications of having a worker testing positive for COVID-19 and do everything they can to minimise the risk. Key to that is ensuring that workers themselves are fully aware of the risks, especially in workplaces where there can be people from a number of cultures and ethnic backgrounds.
That could be a simple as ensuring all material on the COVID-19 threat is provided in several languages, as has recently been done by one manufacturing workplace I am involved with, which has a large number of Korean staff.
Although the dangers of COVID-19 are prominent in the media, the responsibility for education of workers in the workplace rests with employers and is something that should be taken seriously. While manufacturing employers may not have a significant responsibility for public health or the health of an individual employee who becomes ill, they have a significant responsibility to the co-workers of that employee.
If a manufacturer hasn't managed the internal communication and the infected worker continues to come to work and infects others, they will have no exemption under Workplace Health and Safety regulations.
You can't say "they didn't understand". You have to make them understand. And if you think there any language or cultural barriers, you have to take steps to overcome them.
Much of a manufacturing employer's legal obligation lies with their vulnerable workers, so it is essential they identify them and manage them as a priority. That means having a very effective, cost effective and rapid process in place.
Some areas of the manufacturing sector might have more vulnerable workers than others. For example, a higher average age of worker, who might therefore be more vulnerable to infection. The priority must be to identify the level of risk in the workplace and act accordingly.
The idea is not to exclude vulnerable workers from the workplace but to manage the risks by having individual risk management plans and a health management plans for each of them.
As far as the broader manufacturing workforce is concerned, employers still have to meet their obligation under Workplace Health and Safety acts which vary from state to state but are essentially the same in that they say employers have an over-riding responsibility to minimise the risk of injury or illness to their workers. That, of course, includes contracting an infectious disease such as COVID-19.
While it can be difficult, employers must not only implement risk mitigation procedures but also be seen to be doing it. It is important employees feel protected, as well as actually being protected.
The major step is social distancing – maintaining 1.5m between workers when necessary. That may not always be necessary, depending on the situation in a particular state or city, but if the area is declared a hotspot or there is evidence of community transmission, respiratory PPE must be introduced. You must introduce your risk management procedures immediately and compel staff to use PPE in the workplace.
While they won't specifically tell you that in the OH&S regulations, they will tell you that you have to "do everything reasonable" to protect the health of your workers, which includes these steps. I would strongly suggest that every manufacturing workplace immediately review its policies and procedures to ensure they are meeting your obligations under the relevant WH&S acts.
As far as protecting the health and safety of workers on a day-to-day basis, there is information available on the Safe Work Australia webpage or on the webpages of various state regulators, covering personal hygiene and the hygiene or workspaces. It provides clear information on how to cost-effectively provide appropriate cleaning and disinfection– something every manufacturing employer should be doing now.
And, finally, what should you do if a worker notifies you that they have symptoms of COVID-19?
For starters, if they have been properly educated in the workplace, they will know the symptoms and also know that they should call you and not attend the workplace in person.
Once advised, it is the employer's responsibility to then quickly determine which other workers came into close contact with the sick person and manage them accordingly. That will most likely involve ensuring they do not work too closely alongside their colleagues and they wear PPE, both in the workplace and in the community, until they know the full picture.
There is no reason to over-react at this stage as even in a high-risk environment such as a manufacturing workplace, the vast majority of people with cold and flu symptoms don't have COVID-19. So, there is no need to stand people down unless an infection is confirmed.
But if the sick worker is confirmed to be infected with COVID-19, it is time for decisive action. Those workers identified as being in close contact must be notified and stood down immediately and the area of the plant where the infected worker was employed must be shut down and undergo a deep clean before it can re-open.
The key to beating COVID-19 in the manufacturing sector is vigilance, maintaining personal hygiene, keeping a safe distance from anyone who is unwell and immediate testing for anyone showing symptoms.
Resile's expertise in protecting vulnerable workers has come to the fore during the COVID-19 crisis, with high demand for an online portal set up to enable worker's risk level to be promptly and confidentially assessed. Then, where necessary, a risk management plan is developed with and on their behalf, in consultation with the employer.
We are getting lots of calls on our 24/7/365 telemedicine hotline where people are worried about their risk from quite complex situations such as "one of my wife's co-workers has a mum who is in the nursing home where there is an outbreak. My wife is now at home because of the risk, should I be at home too?".
There are genuinely worried people looking to you for advice and reassurances. You need to have answers or know where to direct them to get reassuring specialist advice. The risk of poor or inadequate management of such situations can be considerable and escalate rapidly.
---
This article is by Dr Rob McCartney, CEO of occupational health specialists Resile