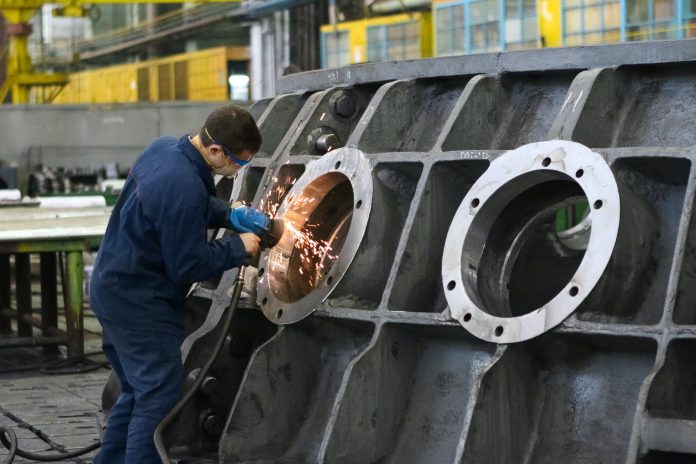 Amid concerns over COVID-19 in the US, economic activity in the American manufacturing sector ballooned in December as the economy entered its eighth consecutive month of growth.
The latest Manufacturing ISM® Report On Business® issued stated that the December Manufacturing PMI for the US registered 60.7%, up by 3.2% from November's 57.5% reading.
"The manufacturing economy continued its recovery in December," said Timothy R. Fiore, Chair of the Institute for Supply Management® (ISM®) Manufacturing Business Survey Committee.
Six of the US' biggest manufacturing industries — Fabricated Metal Products; Computer & Electronic Products; Transportation Equipment; Chemical Products; Petroleum & Coal Products; and Food, Beverage & Tobacco Products — all saw moderate-strong growth in December.
Of 18 manufacturing industries, only two — namely, Printing & Related Support; and Nonmetallic Mineral Products — reported a contraction in December.
New orders, production, and employment all contributed to the positive upturns seen that month.
The New Orders Index was up by 2.8 percentage points from November, leading to the latest reading of 67.9%.
Production rose by 4% (now amounting to 64.8%) compared to the November reading of 60.8%.
Meanwhile, the employment barometer rose to 51.5% from a 48.4% reading of November, indicating a return to expansion territory. Prior to the rise, employment stood at a negative for 14 consecutive months until the dry spell wore off and climbed to 50% in October.
Business confidence remained positive for the months ahead. Manufacturing rebounds are expected to come, but the first few months could still be rocky.
"…companies and suppliers continue to operate in reconfigured factories, but absenteeism, short-term shutdowns to sanitise facilities, and difficulties in returning and hiring workers are causing strains that are limiting manufacturing growth potential," Fiore said.
"However, panel sentiment remains optimistic," he adds
The potentially good omen comes ahead of a nationwide vaccination campaign that is now currently in the works. Once vaccination reaches majority levels in the country, manufacturers are expected to outperform other key industries.