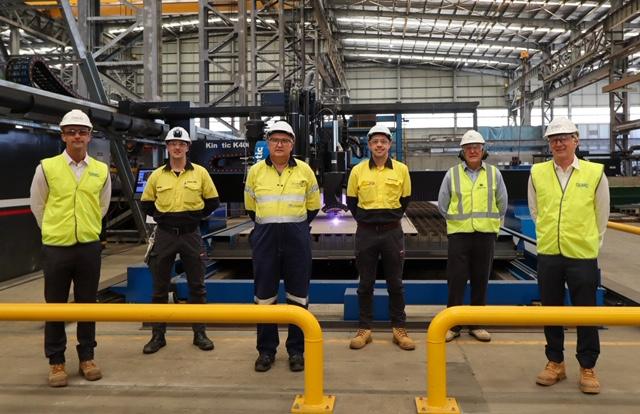 Luerssen Australia and Civmec are set to build its fourth Royal Australian Navy offshore patrol vessel (OVP) in an effort to support Australia's historic shift to continuous naval shipbuilding. 
Luerssen Australia, a subsidiary of the world-renowned naval shipbuilding company Lürssen, has promised to construct a fleet of 12 OPVs "on time and on budget," the press release said.
As acting prime contractor and designer, Luerssen Australia partnered with Civmec, an engineering services provider in Henderson Western Australia, to build 10 out of 12 OPVs for the Arafura Class SEA1180 Program.
"This is a momentous day for both Luerssen Australia and Australia's naval shipbuilding sector; a partnership with the Australian Government and local industry that points to a bright future," said Luerssen Australia Chairman Tim Wagner.
Wagner adds: "We are proud to be part of the nation's shipbuilding capacity…"
The SEA1180 Program is a government-back program that intends to enhance the nation's maritime capability with a continuous supply of naval ships.
"Today's milestone is another reminder that the construction of the Arafura Class represents an opportunity for Australia's defence industry," said Jens Nielsen, Luerssen Australia's Chief Executive Officer.