A group of resolute workers have managed to land themselves a 36-hour week at a mining product manufacturer in north Melbourne.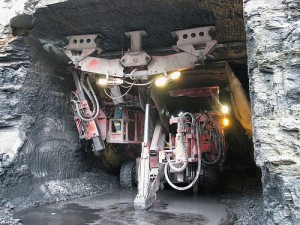 This deal was achieved in what was only the second union agreement at their workplace, reports Australian Manufacturing Workers' Union (AMWU).
The workers are part of Megabolt  in Campbellfield, which specialises in manufacturing huge industrial bolts used to hold up the ceilings of coal mine shafts.
The workers have managed to secure a 9.95% pay rise over the next three years, as well as to reduce the work hours by two per week to deliver a nine-day fortnight.
The 40 workers, most of whom are members of AMWU, did not have to resort to drastic measures in order to achieve the deal, which will see them bag $22 per hour for a C13 classification.
The outcome of the situation clearly demonstrates the importance of AMWU's presence, as earlier attempts of the non-union workforce to obtain pay raise to their $15 per hour pay rate were largely unsuccessful.
AMWU member Zeljko Cimbora said workers across two shifts liked the monthly RDO in their first union agreement so much that they wanted another one.
"They were adamant they wanted it, it became our number one claim along with the wage rise and I could see the guys were prepared to take action if necessary to back it up," said Mr. Cimbora.
Mr. Cimbora came to see the importance of AMWU back in 2010, when he successfully delegated the first workers' strike that had won them the first union agreement.
"This improves upon that initial union agreement, I think the company remembered what happened last time and didn't want a repeat," he said.
According to an AMWU delegate, the new agreement will provide a nine day fortnight plus a $200 agreement sign-on bonus, as well as easier re-classification for higher duty.
As part of the new deal, the management has also agreed to provide the workers with winter jackets for unheated factory sites, as well as an outdoors shelter for smoking and lunch break.
The workers, on their part, have agreed to limit their initial year's wage rise to 1.75 % in order to help the company absorb the extra costs due to he pay rise and reduced working hours.
"We hope it sets a trend for everyone else, it's about getting the work done properly but still allowing everyone time for their personal and family needs. I had a few concerns on whether we could achieve it, but if you have solidarity you can surprise yourself at just what you can achieve." the delegate said.