Toyota Australia is seeking to modify its Workplace Agreement terms and conditions in order to obtain greater flexibility and increase global competitiveness to make its long term manufacturing operations more viable in the country.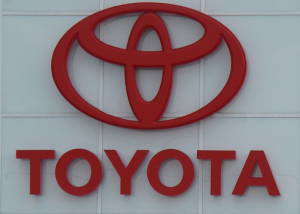 According to a media release from Toyota Australia, some of the proposed changes to the terms and conditions would get rid of "outdated and uncompetitive practices and allowances" that increase the company's labour costs.
The Workplace Agreement is still subject to the review and discussions with the union and employees in the coming weeks.
President and CEO Max Yasuda and Executive Vice President and COO Dave Buttner have sought the support of union officials and manufacturing during a meeting on Thursday.
"Everyone is working extremely hard to ensure Toyota's long term manufacturing future in Australia, but we must do more if we want to move towards being globally competitive," Mr. Yasuda said.
"The support of our employees is needed to modernise the work practices at our plant to increase productivity and improve our competitiveness."
"Our continuous improvement towards global competitiveness is crucial to securing production of the next generation vehicle and maintaining our export program."
Mr. Yasuda stressed the need to effect changes to the terms and conditions in order for Toyota to achieve its target.
"We need to improve our productivity and reduce the cost of each of our locally built vehicles by $3,800 by 2018. Although we have made progress, the speed of change has not been fast enough," said Mr. Yasuda.
"We need to take urgent action because we are now seeing gaps in our transformation plans. We must develop detailed plans to close these gaps if we want to remain at the negotiating table for future investments."
Mr. Yasuda says they will be working with their 2,500 manufacturing employees, as well as their families and the union, to explain the need to modernise work practices.
Employees will vote on the proposed variation of the terms and conditions on Thursday 5 December. The outcome of the vote will be announced on Friday 6 December 2013.