3D printing giant Stratasys has announced that it has acquired two privately-held additive manufacturing companies, Solid Concepts Inc and Harvest Technologies.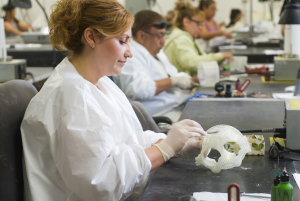 Stratasys will combine Solid Concepts and Harvest Technologies with RedEye, its existing digital manufacturing service business, to establish Stratasys Direct Manufacturing, a unified business unit tasked with creating custom solutions and  parts for applications ranging from models and prototypes to end-use components and assemblies.
Stratasys Direct Manufacturing has at its disposal eight advanced manufacturing facilities located throughout the United States, which allow it to offer a complete range of additive manufacturing technologies, along with conventional manufacturing services, including: Direct Metal Laser Sintering (DMLS®), Fused Deposition Modeling™ (FDM®), PolyJet™, Laser Sintering (LS), Stereolithography (SL), Urethane Casting, CNC Machining, Tooling and Molding.
In a media release, Stratasys said that the move will put the company in a better position to meet growing customer needs for additive manufacturing (or 3D printing) services as a production method.
"Organisations need partners who can keep up with the rapidly changing manufacturing landscape and provide not only a range of services, but expertise and innovation to stay ahead of the competition," said Joe Allison, CEO of Stratasys Direct Manufacturing.
"Our company brings together the latest technologies and materials, years of experience and the highest quality standards to meet the part production needs of customers across industries from aerospace and medical to consumer products and entertainment."
Solid Concepts and Harvest Technologies are leading providers of additive manufacturing services. Solid Concepts is based in California and maintains a broad variety of technology platforms and processes for additive manufacturing. The company serves a diverse customer base across a wide range of verticals, including medical, aerospace, and industrial, among others.
Harvest Technologies, is a Texas-based specialty additive manufacturing service bureau established in 1995, with approximately 80 employees. It was the first additive manufacturing company in North America to become AS9100/ISO 9001 certified, has deep manufacturing process know-how and focuses on advanced end use parts applications.
According to Process Industry Match, Stratasys will acquire Solid Concepts for total consideration of up to $295 million, whereas the acquisition fee for Harvest Technologies was not disclosed.